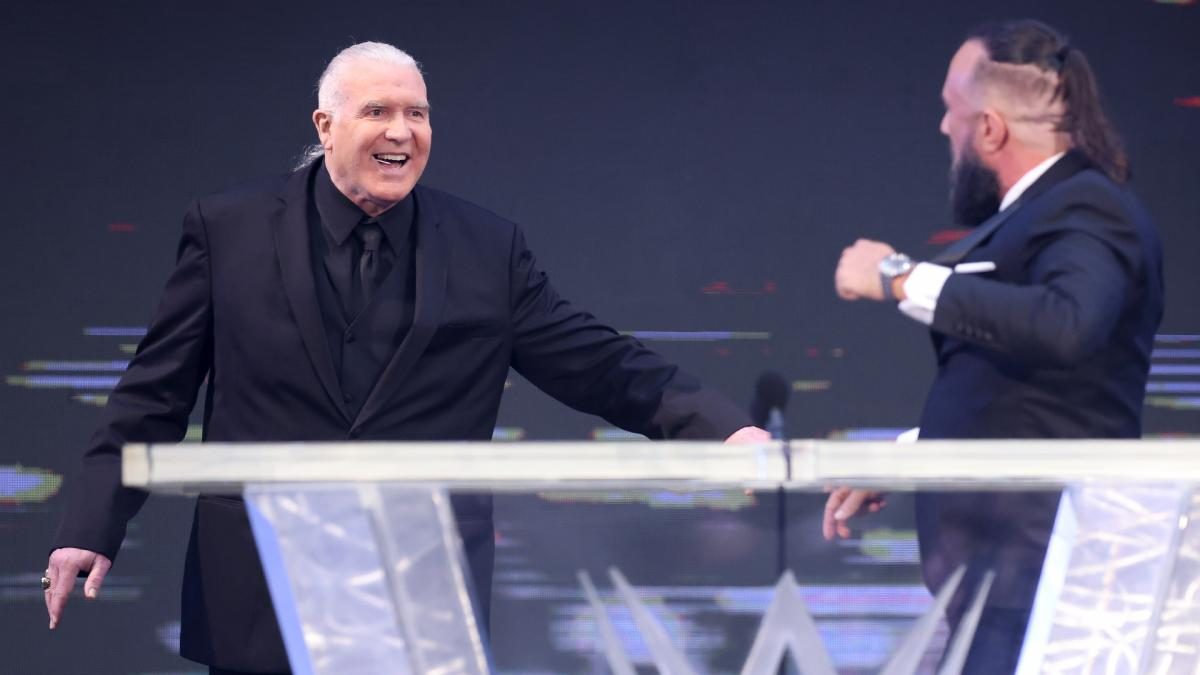 The wrestling world has been united all night over the passing of WWE Hall of Famer Scott Hall at the age of 63.
Stars from all eras of wrestling have come together to pay their tribute to the Bad Guy.
For 30+ years Scott was many things to me —mentor, rival, etc; above all he was my friend. I never had a conversation w him that we didn't either call each other "buddy" or joke about the "buddy system".

Rest easy buddy…

I pray that you are at peace now. ?

Love ya Skit! pic.twitter.com/qKM4P28Gwj

— Jeff Jarrett (@RealJeffJarrett) March 15, 2022
He wore that shirt every week & had the rest of the nWo(Hulk,Dusty, Macho Man) always shout me out on live TV while I was out with a broken neck. Just one example of what a good friend he was. #RIPScottHall pic.twitter.com/eBCg7FoOH6

— Sean Waltman (@TheRealXPac) March 15, 2022
Scott Hall was a towering figure among his contemporaries – a legend inside and outside the ring.

My deepest condolences to his friends, family and everyone who loved him.#RIPScottHall https://t.co/dDRd88DGjz

— Mick Foley (@RealMickFoley) March 15, 2022
So many prayers for Scott Hall and his family right now. The wrestling community is a very strong family and near or far, we have each others backs. Times like these are never easy but I do know there are so many incredible people waiting for you on the other side, 'Bad Guy.' ? pic.twitter.com/KGTpWR44BR

— Nattie (@NatbyNature) March 15, 2022
I am so deeply saddened by the loss of Scott Hall, a singular talent and in my view, perhaps the greatest to ever preform in the squared circle.
I will miss you, my friend.
God speed. "Hey yo" https://t.co/oj5H3Co3s2

— Shane McMahon (@shanemcmahon) March 15, 2022
This is a very sad day. Scott Hall was one of the greatest wrestlers to compete in any era. When he walked on to Nitro on May 27, 1996 it changed wrestling. "Survey Says: May the Bad Guy Rest In Peace." pic.twitter.com/YyI2O3BwB5

— Tony Schiavone (@tonyschiavone24) March 15, 2022
In '89 I spent 5 weeks in Germany with Scott Hall.We got https://t.co/MdtZiywC24'91 I was on a try out for 1 day for WCW in the UK and,although he would never admit it,got me kept on the 5 day https://t.co/hkV2qYfTxg deepest condolence to Scotts https://t.co/rlDYlkMbNs well pal.

— William Regal (@RealKingRegal) March 15, 2022
Hard work pays off
Dreams come true
Bad times don't last
But bad guys do

RIP SCOTT HALL pic.twitter.com/WUfBZC1Ja2

— Mrs. Lumis (@indi_hartwell) March 15, 2022
RIP SCOTT HALL pic.twitter.com/Fl2MbW6dj0

— Matt Cardona (@TheMattCardona) March 15, 2022
Every wrestler from my generation owes a debt of gratitude to Scott Hall. He helped usher in a change that would help the business for wrestlers for the better, not to mention his unrivaled wrestling IQ. RIP bad guy, and thank you for all you gave to our industry. Godspeed. ?

— Frankie Kazarian (@FrankieKazarian) March 15, 2022
https://t.co/BD6emcsMjo pic.twitter.com/kS9o38vGCy

— Kevin (@FightOwensFight) March 15, 2022
To make sure you stay updated with all the latest wrestling news, add WrestleTalk.com to your Google Discover feed and follow us on Twitter!