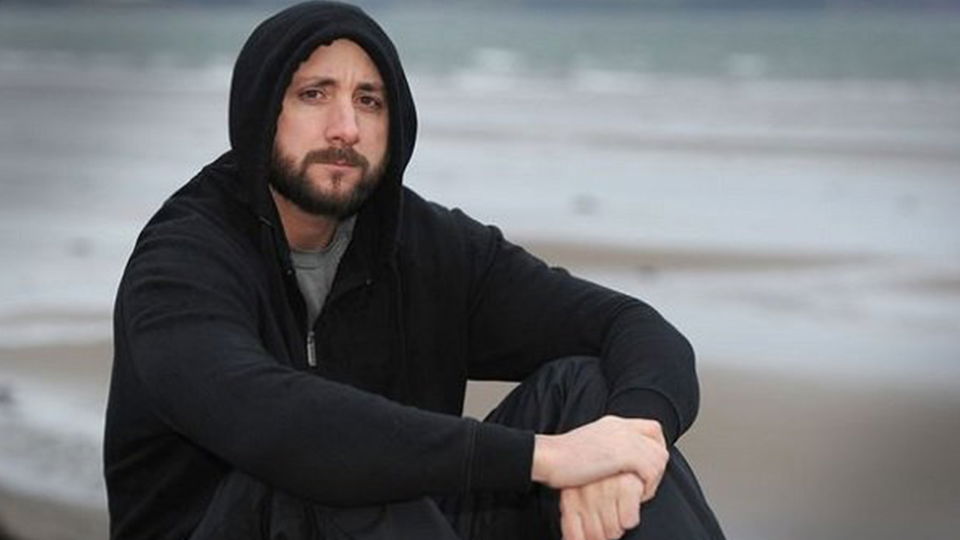 Yesterday we reported the tragic news that 36-year-old British wrestling mainstay Adrian McCallum, who wrestled as Lionheart, had passed away.
McCallum was a hugely popular member of the BritWres community and his untimely passing has shocked and devastated the UK scene.
The outpouring of emotion from McCallum's friends and fans show what a stand-up man he was and how loved he was by those who knew him.
Tributes have poured in for McCallum from far and wide. Here are some of the touching thoughts and messages of respect paid to McCallum by his peers:
Drew McIntyre
Sleep well my brother. I'll see you down the line #RIPLionheart pic.twitter.com/EjTFvxry6P

— Drew McIntyre (@DMcIntyreWWE) June 20, 2019
Joe Hendry
This doesnt feel real. He was the cornerstone of Scottish Wrestling and a huge part of many of our journeys. Wrestlers and fans alike.

He brought out the best in anyone he stepped in the ring with and always looked out for others.

Thank you for everything brother xx

RIP ❤ pic.twitter.com/9YCqSVoeLh

— Joe Hendry (@joehendry) June 19, 2019
Nick Aldis
For hours I've been trying to process that someone I was texting with 24hrs ago is now gone.

I think it's important that everyone who knew & loved Adrian knows that his last messages with me were about him wanting to do something to lift up someone else. Selfless to the end. https://t.co/9BxpZYlDMk

— Nick Aldis (@RealNickAldis) June 19, 2019
Sha Samuels
https://twitter.com/Shasamuels/status/1141426091300675591
Killian Dain
Horrible news. Adrian and I butted heads when I was younger but he was so incredibly supportive for me and so many others and became a friend. He had so much passion for this business and it showed in his work and his wrestling company. Thoughts are with his family. https://t.co/nmAWNM8n4L

— Big Damo (@DamoMackle) June 19, 2019
Chris Jericho
Sorry to hear about the passing of @lionheartuk #AdrianMcCallum. He came to me for advice many times over the years and I'm truly saddened to hear what happened. May God give you true peace my friend.… https://t.co/kGaRxzcVcN

— Chris Jericho (@IAmJericho) June 20, 2019
Pete Dunne
I always looked up to Lionheart's professional approach to wrestling when it was far from that at the time. People like him were pivotal in the growth of a scene that has lead to so many people being able to do this for a living.

Thoughts are with those close to him. https://t.co/8WAtPTu0Il

— Pete Dunne (@PeteDunneYxB) June 19, 2019
William Regal
Very sad to hear of the passing of Adrian "Lionheart" McCallum. A lovely lad whenever I met him. Condolences to his family, friends and fans.

— William Regal (@RealKingRegal) June 19, 2019
Alex Shane
https://twitter.com/RealAlexShane/status/1141428639482961920
Ligero
https://twitter.com/Ligero1/status/1141431226219270151
Kip Sabian
RIP Lionheart ?

Always super supportive to me, which will never be forgotten.

Thoughts and love are with his family right now ❤️

— Kip Sabian (@TheKipSabian) June 19, 2019
Will Ospreay
https://twitter.com/WillOspreay/status/1141456332572073984
Mike Quackenbush
Just heard about Lionheart, and I don't have the proper words for this just yet. We were just messaging back and forth a week or so ago. Adrian cared – really cared – about the right things, and he took pride in his work. To everyone that held him dear: my heartfelt condolences. pic.twitter.com/NscvGTSWJg

— Mike Quackenbush (@MikeQuackenbush) June 20, 2019
Piper Niven
https://twitter.com/viperpiperniven/status/1141461964448849920
Stu Bennett
That is awful. Met Lionheart a few times over the years and worked with him last summer at WOS. A nice guy and a talented performer. RIP Adrian. https://t.co/ozZcuikZHc

— Stu Bennett (@StuBennett) June 19, 2019
Cedric Alexander
I'm crushed to hear the passing of Adrian 'Lionheart' McCallum. I may not have known him very well but he was one of the first people to welcome me with open arms when I took my first tour to the U.K. #RIPLionheart

— PRIME Alexander (@CedricAlexander) June 19, 2019
Jim Smallman
RIP Lionheart. Only met him a handful of times but I know he had a lot of friends and fans within the business and did great things in ICW. A very sad day indeed.

Sending lots of love to those close to him x https://t.co/HWFBV7uZdQ

— Jim Smallman – ジム・スモールマン (@jimsmallman) June 19, 2019
Andy Quildan
So sad to hear about the passing of Lionheart. Sadly, I only worked with him once & was an acquaintance more than a friend yet this has still hit me hard. I'm sad for his friends, family & fans & I'm sad for wrestling; it's lost a charismatic, determined and charming young man.

— Andy Quildan (@AQuildan) June 19, 2019
Martin Kirby
Such devastating & tragic news. My thoughts are with his family & friends. RIP.? https://t.co/7xswIVSXom

— Martin Kirby マーティン カービー (@MKirbyProEgo) June 20, 2019
Marty Scurll
https://twitter.com/MartyScurll/status/1141426437817192450
Rob Van Dam
Sad to learn of another friend, gone way too soon.
RIP Adrian. @LionheartUK @InsaneChampWres pic.twitter.com/5Jr76eGlh0

— Rob Van Dam (@TherealRVD) June 19, 2019