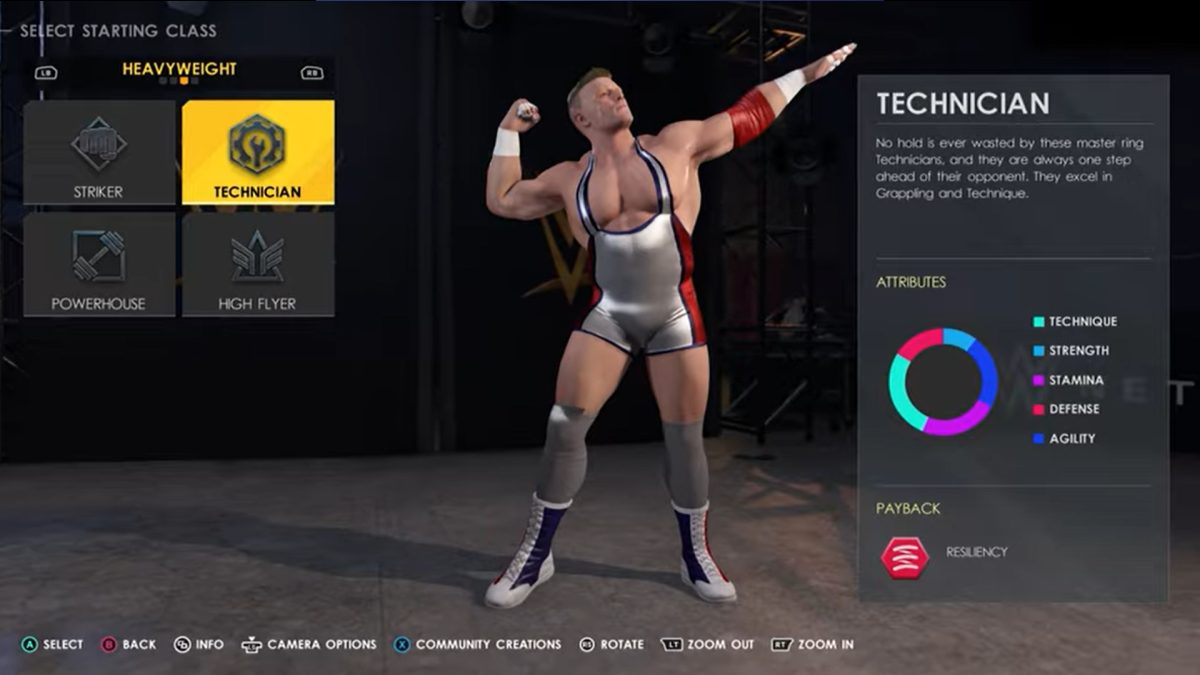 More details have emerged on updates to the WWE 2K22 creation suite, following the Hit List trailer which dropped on November 18.
In the trailer, we got a brief glimpse at the game's creation suite, which looked somewhat different from the 'Create-A-Superstar' modes from recent games.
As per SmackTalks, the WWE 2K22 version of Create-A-Superstar will feature nearly 10,000 customisable components. It was also stated that 2K Games has confirmed that there will be upgrades to the online Community Creations section, however the nature of these upgrades is currently unknown.
In May, the WWE2KDev Instagram account shared a behind-the-scenes video of motion capture for moves set to be added to the game. SmackTalks has now confirmed that the game will feature over 30,000 existing moves, as well as 5,000 new maneuvers.
View this post on Instagram
SmackTalks also shared a quote from WWE 2K Art Producer Christina Diem Pharm about the changes to the gameplay, revealing that the developers have re-captured and re-timed strikes, and implemented new grabs and states:
"We've completely rebuilt gameplay to meet a frictionless standard of accessibility. That means intuitive attacks, combos, counters, break points, giving you more options at your disposal, all while making it the most responsive controls we've had to date.

"Our teams have also recaptured and re-timed every single strike in the game, polished grapples and dives and implemented new grabs, states and branching for quicker action and more choice.

"All those choices lead to better setups, bigger attacks and more dramatic breakouts and reversals. For less seasoned players, our new combo system enables you to string together lethal moves with ease.

"Faster response times and shorter lockouts mean the game plays faster and players learn a lot faster."
A full WWE 2K22 gameplay reveal is coming in January next year, ahead of the title's release in March 2022.
Here is SmackTalks' video:
To make sure you stay updated with all the latest wrestling news, add WrestleTalk.com to your Google Discover feed and follow us on Twitter!