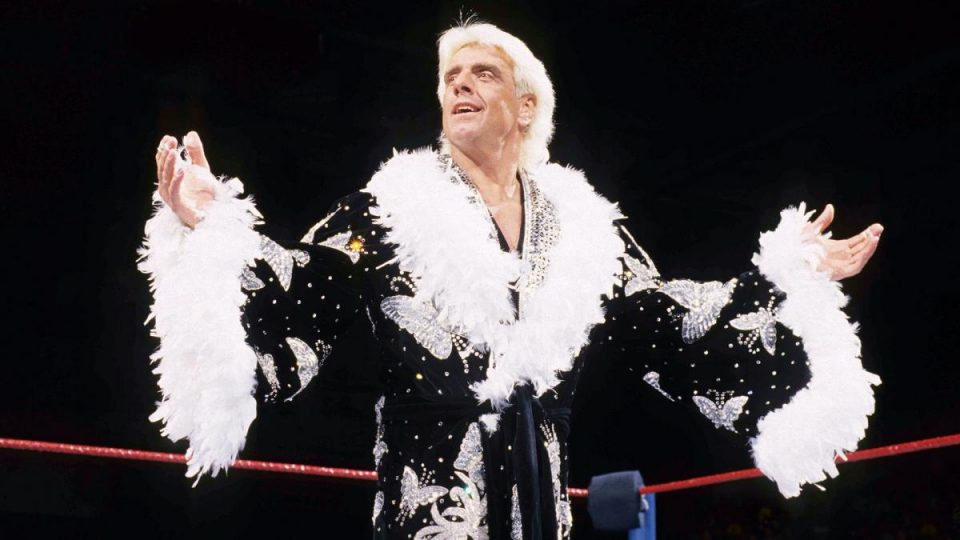 The Nature Boy, Ric Flair appeared on Sirius XM's Busted Open Radio and talked with Mark Henry. He is claiming WWE and The Rock's movie company are working on making a movie about his life.
"I talked to Dwayne and Dany Garcia … and Hiram Garcia and they're gonna collaborate, the last time I heard, for all this stuff and make a movie with the WWE (about) me with Sue Levison, who now is with WWE and is doing a fabulous job. Sue's got a great background. As soon as everything gets rolling again after that, they'll make that movie. I am looking forward to that because I'll have a lot of input."
Flair said there's also a television show in the works about his life in the '80s. He joked the show would have to be rated XXR.
Flair's biography is a very interesting story. Maybe they can get Jay Lethal to star in the leading role.
Thanks to The Score for the transcriptions of the interview.