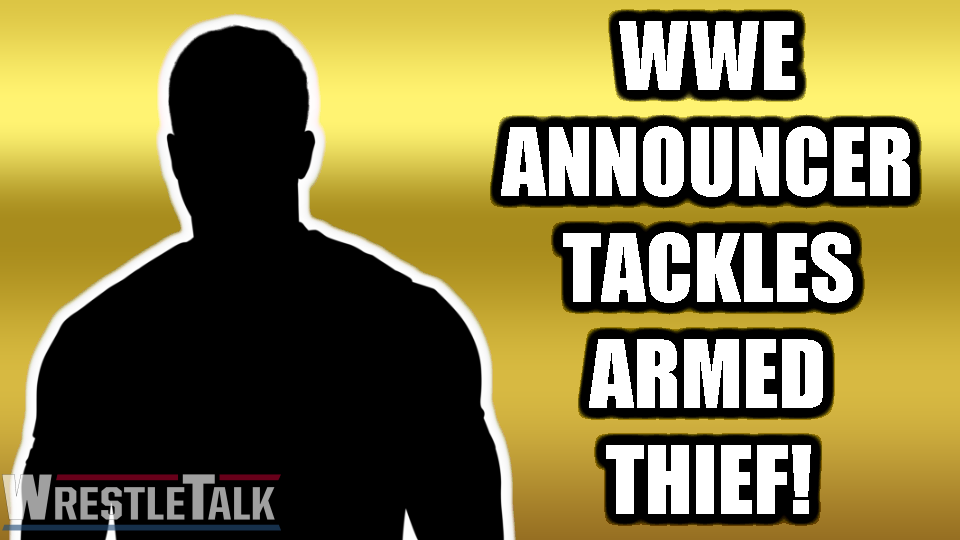 We all know that stealing is wrong, but if you are going to do it, I'm not sure that picking a former WWE star as your target is really the wisest choice.
Well, that's what one wannabe thief decided to do on Monday evening.
Posting on his Instagram page, part-time WWE announcer David Otunga detailed the crazy events that could have ended up much worse for both parties.
"I had a close call last night when I was leaving the gym. Having just finished a killer shoulder workout, I was all pumped up as I walked out to my car. When I opened my car door, I discovered a man sitting in my driver's seat stealing my things! I startled him just as much as he startled me and he jumped up in my face. In that split second I had a million thoughts running through my head as I assessed the situation: 'Does he have a gun? A knife? It's either going to be him or me who walks out of this, and it damn sure is going to be me!' So my reaction was to yoke him up! To my surprise, he responded by pleading to me for mercy! WTF?! He begged me not to hurt him and to let him go! He then frantically handed me back my AirPods, a portable charger, and an old bottle of lotion that had been in my car (Random. I know)."
The runner-up of NXT Season One continued:
"I watched him scurry away terrified and then I noticed that in his haste, he left behind a knife sitting on the armrest. That showed me just how close I was to things possibly turning out differently as he could have easily used it against me. I couldn't figure out why he didn't use the knife and my buddy said to me, 'Are you serious? Do you know what you look like in the gym? If you walked up on me with those muscles and grabbed me, I'd plead for my life too!' Lol. I guess my delt pump helped save my life last night (I'm still trying to figure out how he got around the alarm and electronic locks to get into my car in the first place. It sounds like an inside job, if you know what I mean)."
In fairness to the Harvard educated lawyer, I wouldn't want to mess with a man who has a build like this either:
This isn't the first time that a WWE talent has been targeted by would-be crooks. Back in 2014, then-WWE Champion Daniel Bryan arrived home to find an intruder in his Arizona residence, before chasing the man down and applying a rear-naked choke hold on him.
If you ask me, the man who targeted Otunga got off pretty lightly.
Related Articles
What do you make of this frankly bizarre event? Let us know in the comments, on Twitter, or on Discord!