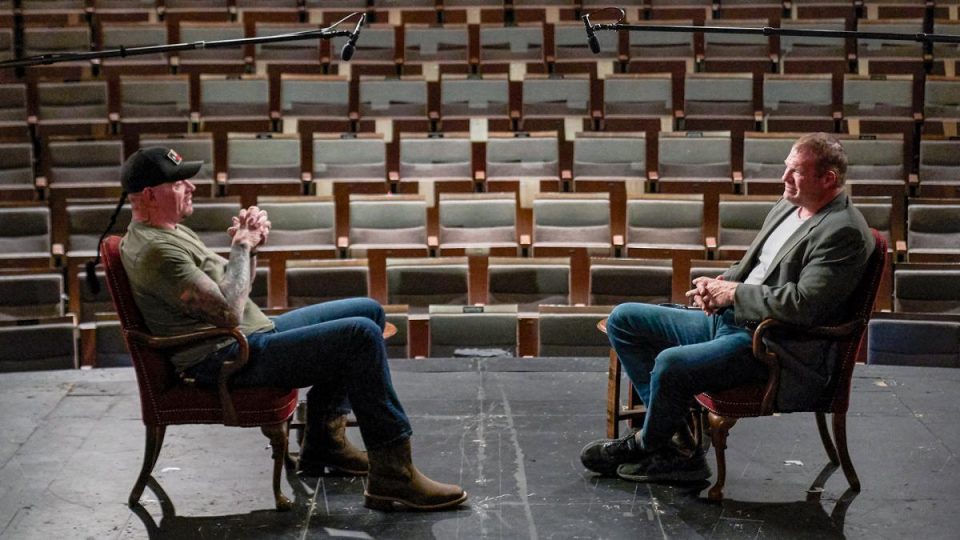 WWE has announced a documentary on the story of the Brothers of Destruction is coming to the WWE Network and will premiere at the Austin Film Festival.
WWE.com writes:
Brothers of Destruction, an upcoming WWE Network documentary about The Undertaker and Kane's epic history in WWE, will make its world premiere at the Austin Film Festival.

As first reported by Variety, Brothers of Destruction will be shown Thursday, Oct. 29, closing out the final day of the festival. The documentary will then premiere on WWE Network on Sunday, Nov. 15, as part of 30 Days of The Deadman, a month-long celebration commemorating the 30-year anniversary of The Undertaker's WWE debut.

The film breaks new ground, as cameras capture a candid discussion between The Undertaker and Kane about their storied careers for the first time. Intertwined since Kane was introduced as The Undertaker's long-lost brother in 1997, The Big Red Machine and The Deadman have been both bitter enemies and fierce allies, but their relationship never failed to captivate the WWE Universe, resulting in one of sports-entertainment's most incredible legacies.

The 27th Austin Film Festival & Conference, which will be virtual this year, runs Oct. 22-29. For more information, visit the festival's website.