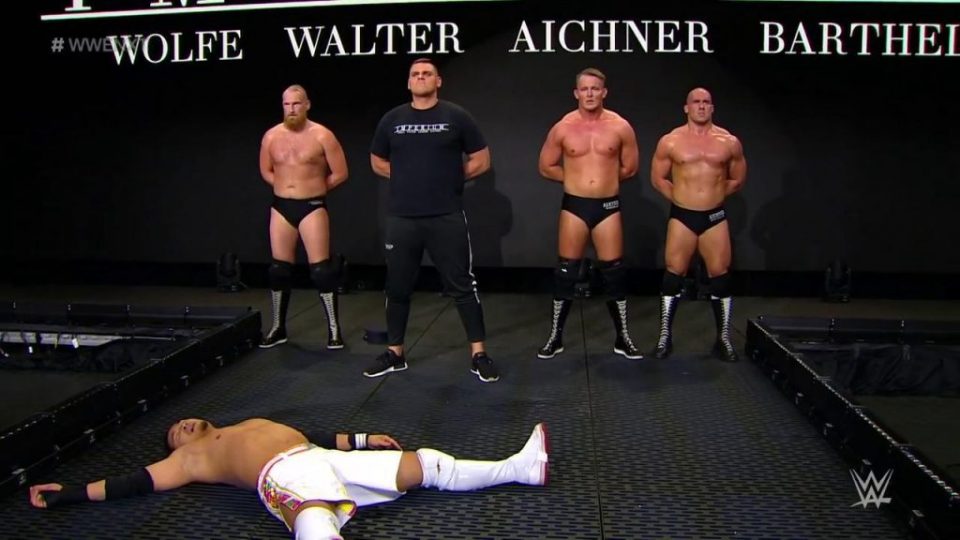 In the latest edition of WWE Now, Matt Camp provided an update to the NXT Injured List after last night's episode.  As part of the movement to provide a more sports like experience, NXT will be updating injuries after each show.
Adam Cole is listed as "questionable" with a radius fracture in his right arm.  The injury occurred when Matt Riddle locked him in a Fujiwara Armbar.
Don't underestimate this bro, bro.@SuperKingOfBros #NXTonUSA #WWENXT pic.twitter.com/CdSLej3ANJ

— WWE (@WWE) September 26, 2019
Cole had come out to confront Matt Riddle after he won the Number 1 Contender Street Fight against Killian Dain.  Cole and Riddle are set to do battle for the NXT Championship Next Week on USA.
Additionally, Raul Mendoza is listed as "questionable."  He has reportedly suffered a rib fracture. Mendoza took the double stomp from Cameron Grimes.
Dominik Dijakovic is listed as day-to-day with a cervical strain.  My crack research says a cervical strain is an injury to the neck often caused by a car accident.  Wrestling Keith Lee seems about the same as being in a car crash.
We demand you #BaskInTheGlory of @RealKeithLee, and we demand you do it NOW!!! #WWENXT #NXTonUSA pic.twitter.com/71cK8Qtesu

— WWE (@WWE) September 26, 2019
Finally, Camp listed Kushida as injured.  Due to Walter and Imperium attacking Kushida after his match, his injured his left wrist.
Again, these injuries are most likely storyline.  However, WrestleTalk will continue to provide information as it becomes available.