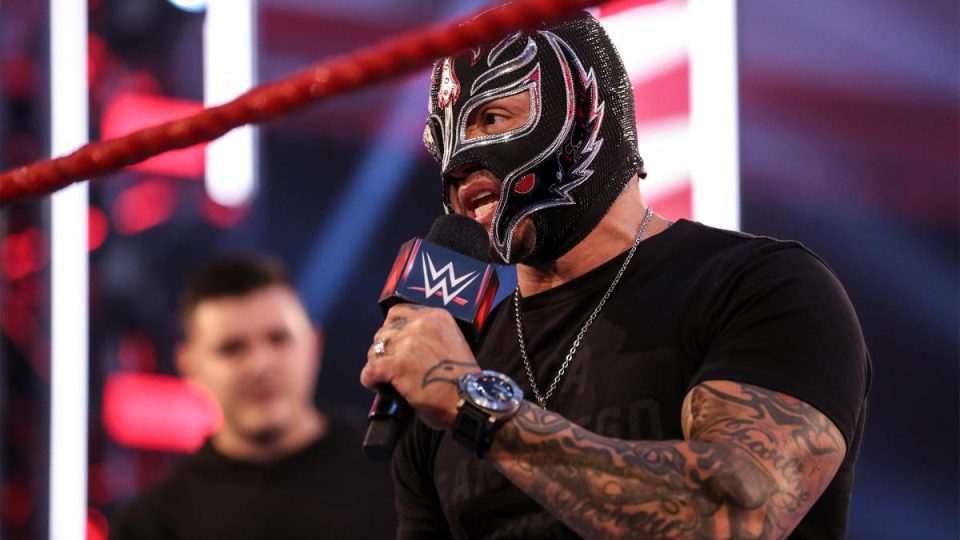 WWE has taken to its website with details of an injury to Rey Mysterio which prevented him from performing on tonight's Raw.
Mysterio was set to face Seth Rollins on Raw, but instead Rollins faced Mysterio's son Dominik again. WWE announced that Rey suffered a torn triceps, and although the company didn't give an esitmated recovery time, the traditional time out for that injury tends to be about four-six months.
WWE.com writes:
Rey Mysterio suffered a torn triceps during his match at WWE Payback Sunday night, WWE.com has learned.

Mysterio teamed up with his son, Dominik, to defeat Seth Rollins & Murphy at the live WWE Network special. He was originally scheduled to face Seth Rollins on Raw in a match where the winner would advance to a Triple Threat Match later in the night, which would determine WWE Champion Drew McIntyre's opponent at WWE Clash of Champions. Dominik will replace his father in the bout.
Mysterio has reportedly signed a new contract with WWE to remain with the company for another three years after he worked for a little while without a contract over the past few months.
Stay tuned to WrestleTalk.com for any further updates on Mysterio's condition. We wish him a safe recovery.