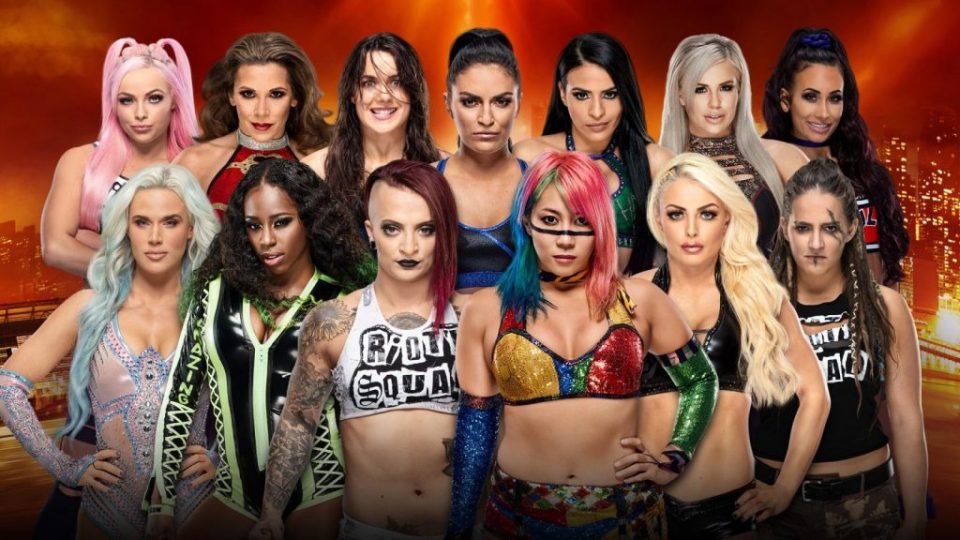 This time last week, Asuka was heading for WrestleMania to defend her SmackDown Live Women's Championship, and now she's a week away from entering the WrestleMania women's battle royal. Poor Asuka.
It has always been assumed that the match would take place after the inaugural match was won by Naomi last year following controversy over its name.
It has now been officially announced by the WrestleMania Twitter page that the match will take place this year and the graphic shows who the current entrants are.
The female Superstars of #RAW, #SDLive, and #WWENXT will compete in the second annual #WrestleMania Women's Battle Royal! https://t.co/jJieWmdpbW pic.twitter.com/vl0IoOzhMX

— WWE WrestleMania (@WrestleMania) March 29, 2019

As you can see, Asuka is front and centre, and she's joined by pretty much everyone who isn't in the tag match, the main event or injured.
Expect to see a number of faces from NXT appear too, but it's difficult to care. Not because it's the women's battle royal, because I also don't care about the Andre the Giant battle royal either.
Naomi was supposed to get a title shot off the back of her battle royal win last year, but that never happened, proving the match to be utterly pointless.
But hey, at least they get a trophy shaped like a uterus.