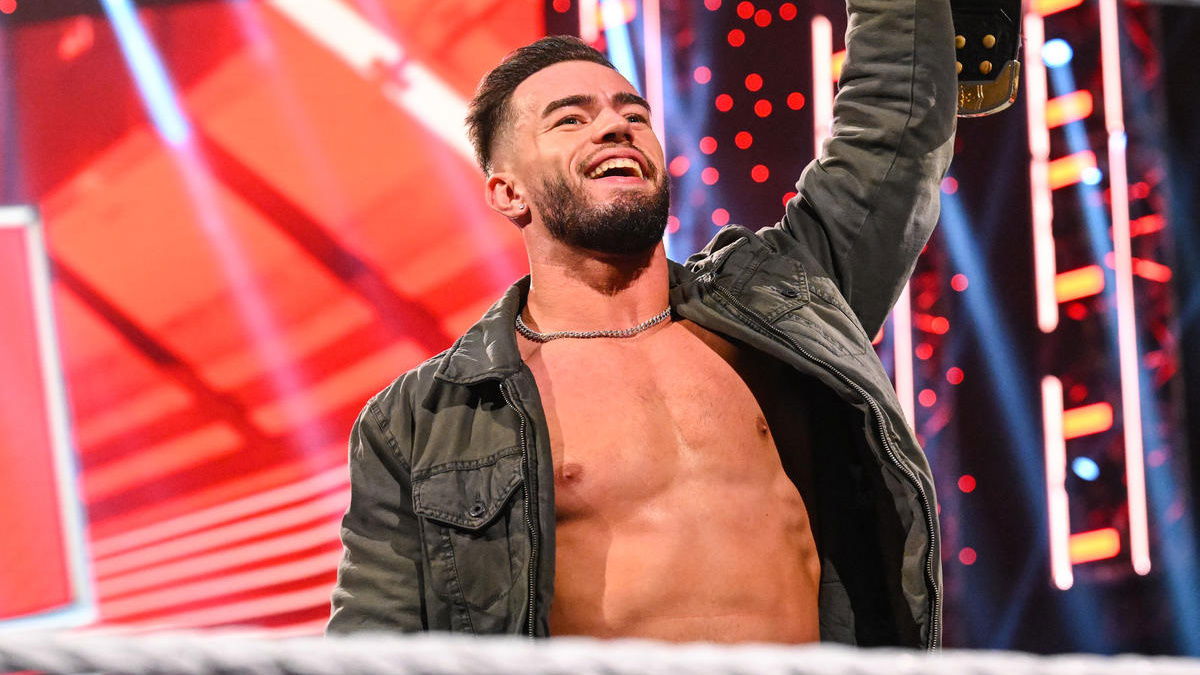 A WWE has shared the early career advice he gave to Austin Theory and his opinion of him in the company today.
MVP would recall the early meeting while talking to Corey Graves on the After the Bell podcast, saying:
"Several years ago, I forgot exactly what, five or six years ago, maybe a little longer? I forget exactly when, but I was in McDonough, Georgia. I was visiting with a good friend of ours, David Bautista. He was there shooting Guardians of the Galaxy and I was hanging out with him.
"We went to the gym where we were training. This good looking fit teenage kid comes up to me and says, 'Hey, your MVP, right?' 'Yeah, yeah.'
"He goes, 'Hey man, I just wanted to tell you I'm a wrestling fan and I started training at a wrestling school and I'm going to be like you. I'm going to do what you did. I'm gonna go wrestle for the WWE.'
"I looked at him like, 'You know, you're a good-looking kid. You look fit. You've been hitting the weights, obviously. Whatever you've been doing, keep doing it. Train hard, dedicate yourself, and one day, you could very well be there."
MVP would then recall meeting Theory again, this time in WWE, saying:
"Fast forward. He comes up to me after he's already made it to the main roster. He comes up and says, 'Hey man. We met a long time ago.'
"At this point, I'd already kind of taken a liking to him and he reminded me of that meeting at the Gold's Gym in McDonough, Georgia.
"I actually remember because that moment, he explained, and I was like 'Yeah, I remember that.' He said, 'Yeah, you were training with Dave Bautista.'
"I said, 'You were the kid that came up to me when I was at the desk getting a smoothie. I remember that.'
"So we had that meeting then, and all these years later, he's standing in front of me telling me, 'Remember when I told you I would be here?' 'Yeah, I do remember that.'
"So having said that, my respect for Austin Theory's drive, his devotion, his dedication, is immeasurable. His aptitude is off the charts. You tell him something one time, and you see the correction apply."
Guardians of the Galaxy Volume 2 started pre-shooting in February 2016 at Pinewood Atlanta Studios in Fayette County, Georgia with principle photography also taking place in that month.
Austin Theory made his professional wrestling debut in May 2016 at WWA4, defeating his trainer AR Fox for the WWA4 Heavyweight Championship.
Fox has spoken about training Theory and his pride in the WWE star, whilst Theory has also discussed the sacrifices that Fox made for him.
Transcript from WrestlingNews.co.
Think you're a wrestling mastermind? Well you can prove it by taking quizzes in our brand new quiz section! Don't forget to tweet us your results!