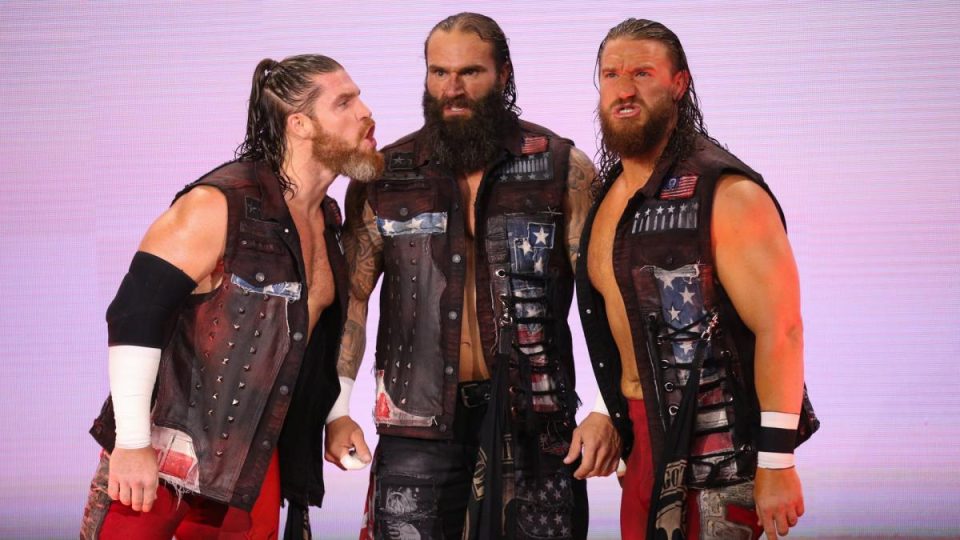 At a time of great political unrest in America, SmackDown star Jaxson Ryker picked the worst time to show his support for controversial United States President Donald Trump. Taking to Twitter, Ryker said he was "thankful" for the President.
Thankful for the @POTUS we have! God bless America. Built of freedom. Forgotten No More

— CwLail_Gunner (@CWLail_Gunner) June 1, 2020
The tweet did not go down well with not only fans but also Ryker's fellow WWE roster members, with Ricochet, Kevin Owens, Sami Zayn, Mustafa Ali, Batista and even his own stablemate Steve Cutler sharing their displeasure at Ryker's rather questionable comments.
I'm thankful you posted this because I'm now aware of what you stand for. When black brothers and sisters are crying, you praise someone that refuses to acknowledge their hurt. https://t.co/O4xm5L3Rpl

— Mustafa Ali / Adeel Alam (@AliWWE) June 2, 2020
Although I am part of a tag team while I wrestle, I am my own person with my own thoughts and beliefs. It pains me to see what's going on in the world. I fought for the freedom of our country and ALL of the people who live here.

— Steve Maclin (@SteveMaclin) June 2, 2020
As if that wasn't bad enough, it has emerged that Ryker's took to his personal Facebook account some time ago to share his opinion on the 'Black Lives Matter' group, shockingly arguing that it was "garbage":
This don't surprise me one bit. pic.twitter.com/mwJadDAr7T

— Dranrel Johnson (@Archangel_DJ718) June 2, 2020
In the latest Wrestling Observer Newsletter, Dave Meltzer is reporting that WWE higher-ups feel as if they cannot fire Ryker for his questionable opinions. However, Meltzer did not that Ryker's comments have unsurprisingly garnered him a great deal of backstage heat within the company:
"According to one person high up in the company, the belief is that Lail can't be fired for expressing freedom of speech, but that the locker room is fuming at him."
For more information on the matter, make sure you stay tuned to WrestleTalk.com.