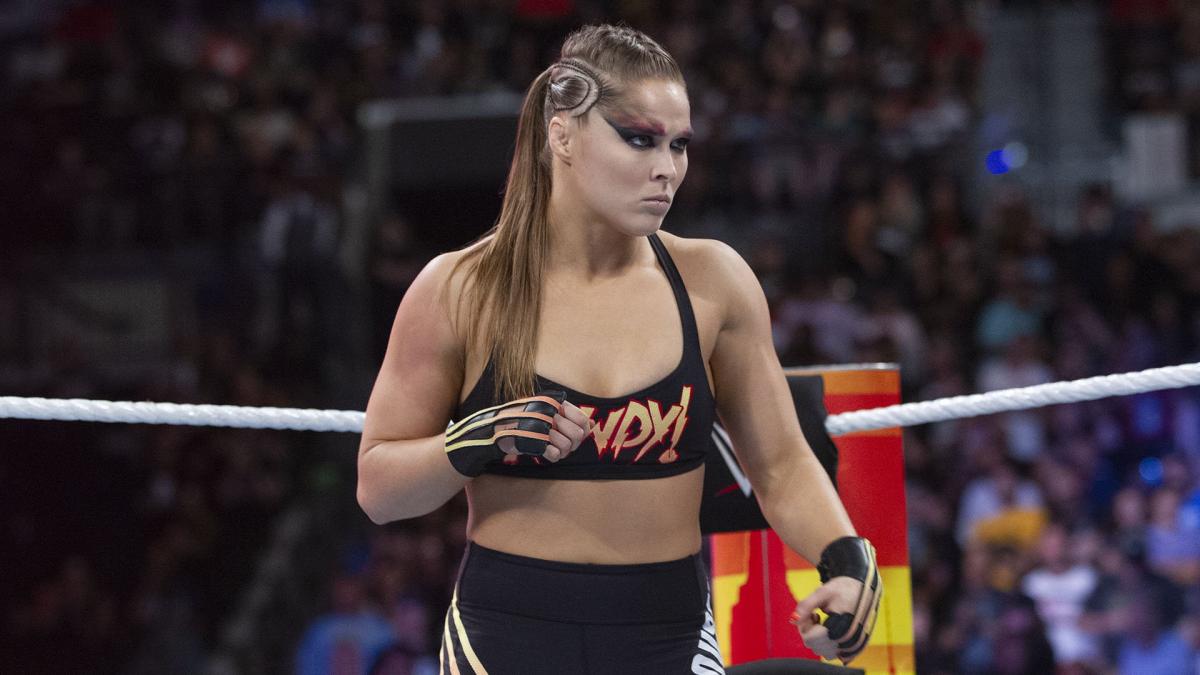 During an interview with Inside The Ropes, former WWE star Matt Cardona (formerly Zack Ryder) has revealed that WWE didn't let him hit a specific move because Ronda Rousey was set to do it a few hours later.
Cardona told the site that he was told he wasn't allowed to hit a baseball slide on Main Event because Ronda Rousey was going to hit the move a few hours later during a match on Monday Night Raw:
"One time I was told — I was having a match before RAW, Main Event, or Superstars, or whatever it's called. And my producer told me I couldn't do a baseball slide to the floor because Ronda Rousey was doing it like two hours later on RAW. I can understand if you're saying I can't put Mike Kanellis through the announce table on Main Event. OK I get it. But I can't do a baseball slide?! We're talking about a baseball slide here! Because Ronda Rousey is doing a baseball slide? You think anybody is thinking in the arena, 'Oh, Zack Ryder did that baseball slide two hours ago'? Like, come on!"
As Matt Cardona says, it would have made sense for WWE to not allow him to do something big if that's what Ronda Rousey was doing later on in the night, but it seems a tad extreme for such a generic move.
We have not seen Ronda Rousey on WWE television since WrestleMania 35 in 2019 when the former UFC star was pinned in the show's main event by "The Man" Becky Lynch.
It had been reported that WWE was hoping to have Ronda Rousey back for WrestleMania, but with just five days until the show, it seems unlikely that the former Raw Women's Champion will be appearing.
What are your thoughts on the above story? Let us know in the comments on Twitter or Facebook.