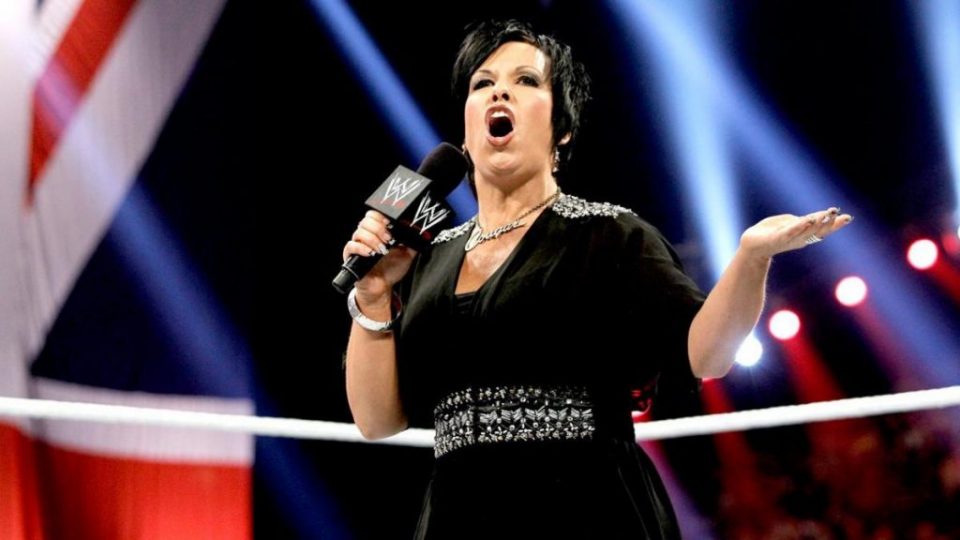 On the December 11, former WWE manager Vickie Guerrero was a guest commentator on the AEW Dark YouTube show in Texas.
While fans in attendance might have loved seeing Vickie appear, it is clear that WWE higher-ups weren't too happy with her providing commentary for the rival promotion.
Vickie Guerrero revealed on her podcast last week that since appearing for AEW, WWE stars have not been given permission from the company to appear on her show:
"To be part of a promotion, or anyone, you should encourage the people that are in the other promotions because it's about everyone showing their talent and their craft. I think there's enough jobs out there, and promotions, to let everybody work and to let everyone contribute to what they want to do in the industry. So when someone told me I couldn't interview the Superstars because I went to AEW, I was just like, 'Wow. They're gonna be like that." So you just quietly move on and you see how they are and you just have to take care of your own business."
Vickie would go on to explain that she was left confused as prior to her AEW appearance, WWE officials hadn't called her for over two years:
"They didn't call me for two years, what did they expect me to do? Just to sit here and wait for them to call so I could do some work? I love wrestling. I love to work in the ring. And if someone is giving me an opportunity to go and show up and have some fun, then I should be able to because I'm not obligated to anybody."
Thanks to Pro Wrestling Sheet for the transcription.