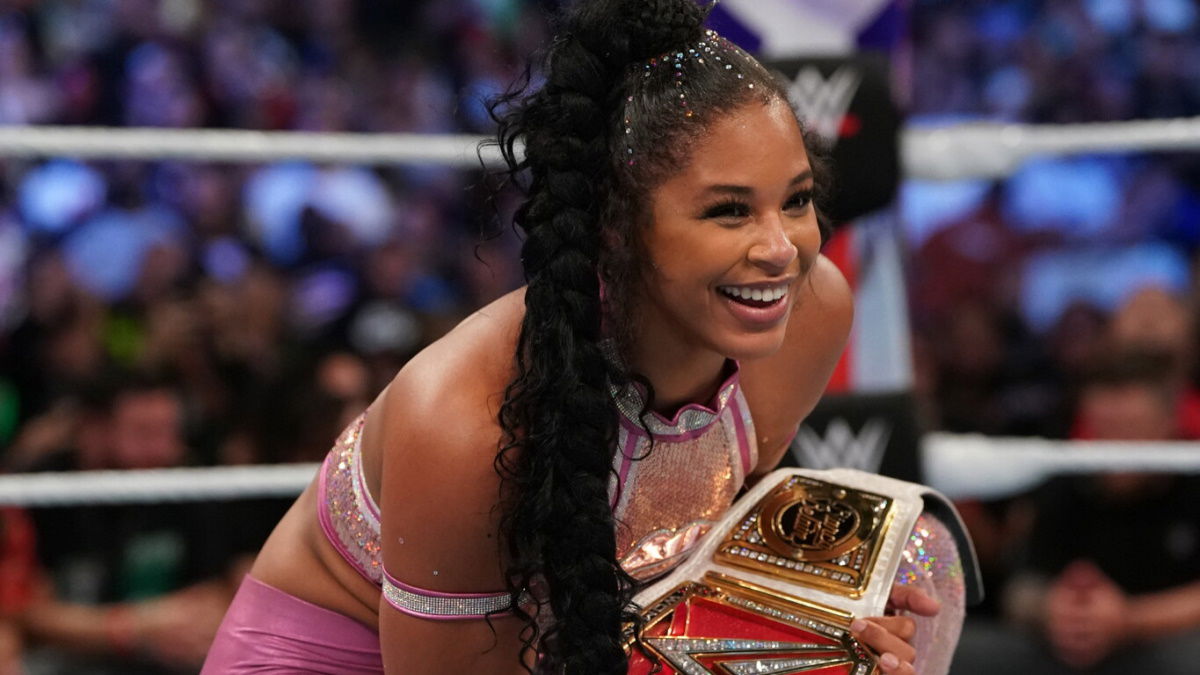 A WWE star has opened up about the impact that Bianca Belair has had on their wrestling career in a social media post.
Jennifer Iglesias signed a WWE developmental contract in February 2021 after taking part in the December 2019 WWE Performance Center tryouts.
She would debut as Yulisa Leon in October 2021, appearing on 205 Live and NXT since then.
A second-generation wrestler, she is the daughter of the Mexican wrestler Ulises Cantu Gutiérrez who wrestled as El Bronco, Gigoló, Spiderman, El Temerario.
Leon has recently shared an inspirational post to Instagram recounting the impact that WWE Raw Women's Champion Bianca Belair had on her career.
In the post, Leon writes:
"For years, the Nuevo León High Performance Center was my home and my entire life @inde.nl 🏋🏻‍♀️I remember that by the year 2018 after having mentioned it so much, my parents had already accepted that their daughter would become a Wrestler in the future🤼‍♀️.
"In that year 2018, I perfectly remember I finished my training week at the "Parque Niños Héroes". I arrived home tired with my backpacks and I saw my father sitting at the computer, when suddenly I hear him say "mijaaa come I want to show you a video of a wrestler I just found, her name is @biancabelairwwe and she fights in WWE, she reminds me so much of you and she even did a movement similar to weightlifting"… (I quickly threw my training bag and ran to the computer to see👀🏃‍♀️).
"WooW I just loved what I saw, her strength and charisma, her story… That moment and that video were a key and important part of my motivation to make my transition to wrestling. I had to leave my country and leave behind 15 years of working for the Olympic dream to become a Professional Wrestler… 🏋🏻‍♀️〰🤼‍♀️
"The surprises that life gives are wonderful… If someone, at that moment when I was watching your video with great enthusiasm, had told me that I would meet her and have the opportunity to tell her this anecdote, I would never have believed it.
"I hope one day life gives me the opportunity to face her… Bianca, thank you for inspiring many women, to me you will always be the champion. ❤️🙏🏻"
Belair replied to the post with a message of support, adding:
"🥰your story makes my heart smile, and I am so happy you are living your dream! I can't wait to meet you in the ring one day!"
Leon is also a three-time World Powerlifting Gold medalist and began training for the 2020 Olympics in Tokyo, dropping out of the training process due to the stipulation that she gain 15 lbs.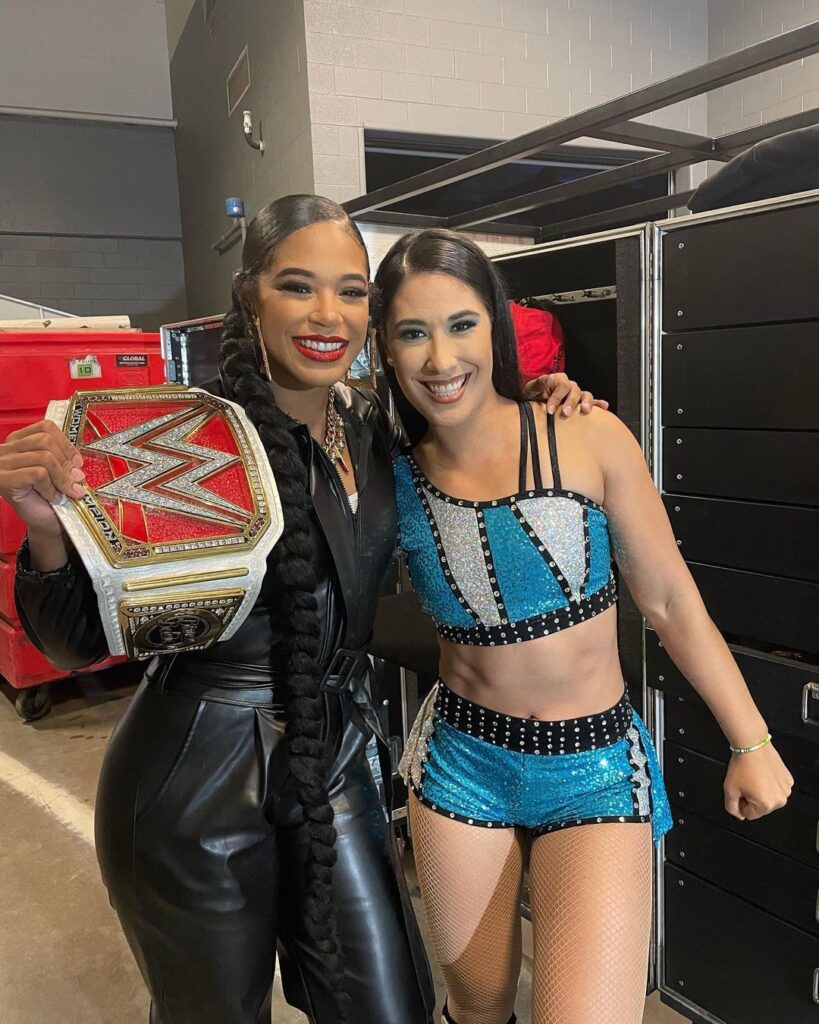 If you want to stay fully updated on all the latest wrestling news, click the red bell in the bottom right of your screen to receive notifications from WrestleTalk.com straight to your device!