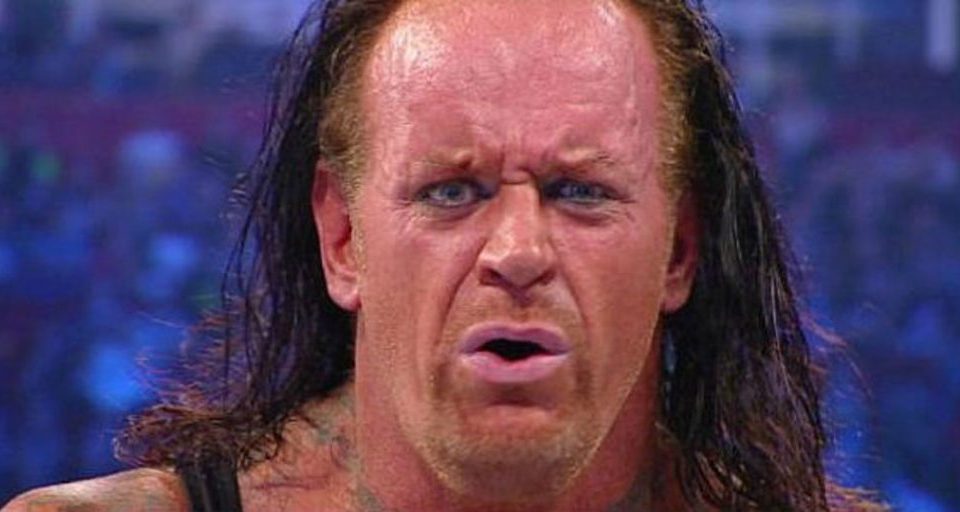 The strange thing about this typo is that it makes the new Undertaker shirt make more sense to a lot of fans.
Ahead of his latest WrestleMania match…which probably won't happen now, WWE has released a new Undertaker shirt to cash in on the Phenom's continuing appeal.
The t-shirt itself is pretty bad, but what makes it worse is that it includes a wonderful typo that completely changes the meaning.
As you can see from the photo below, the shirt says: "Be weary of the old man in a profession where young men don't last long."
Spotted the typo?
We're pretty much 100% sure it's supposed to say "be wary", because being weary means that you're tired and uninterested in something. Funnily enough, that is how a lot of WWE fans feel about 'Taker at the moment.
It should read "be wary", because that would mean we shouldn't let our guard down and underestimate him.
Either way, they're calling him an old man, which isn't how I would go about trying to intimidate other people, even if I do understand the message they're trying to get across.
I'm sure the design will be changed as soon as someone in WWE spots the mistake.