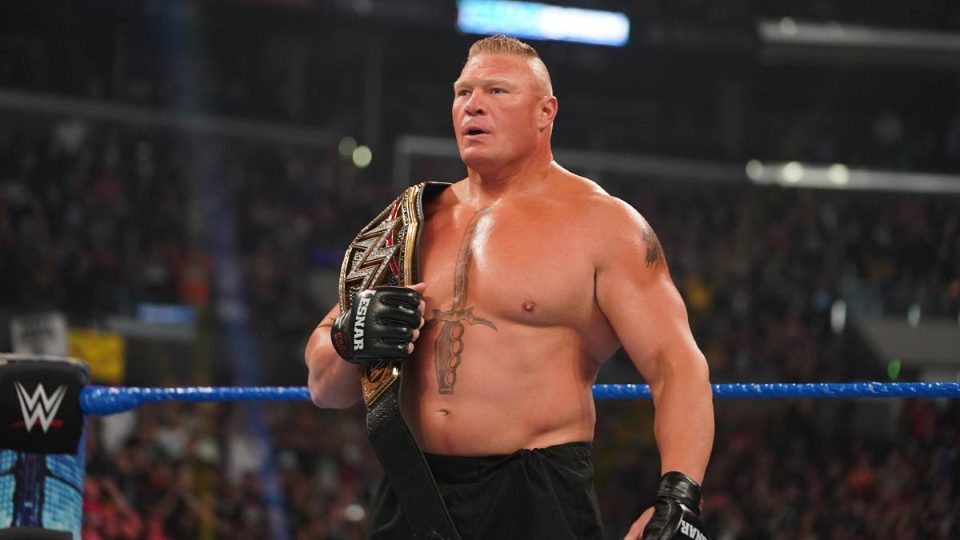 Many WWE stars past and present say that the schedule working for Vince McMahon is one of the hardest things about the job. That is unless your name is Brock Lesnar.
Despite being the WWE Champion, Brock Lesnar generally only appears on shows in the build-up to marquee pay-per-views, leaving him with a lot of time to do whatever it is that Brock Lesnar does in his free time.
However, it seems like Lesnar might be slightly busier in 2020 as Minnesota Wrestling has announced via Twitter that Brock will be joining on as a honorary coach this year.
As confirmed this afternoon, Lesnar will join the Gophers this Friday as a honorary coach. This has been set up to celebrate the 20th anniversary of his NCAA Heavyweight Championship win at the start of the millennium.
BROCK PARTY ?

WWE and UFC Champion Brock Lesnar is set to join the #Gophers on Friday as an honorary coach while the program celebrates the 20th anniversary of his 2000 NCAA Heavyweight Title!

〽️: https://t.co/RdJgaykKSL pic.twitter.com/44uNZKvgc6

— Minnesota Wrestling (@GopherWrestling) January 6, 2020
It will be very interesting to see Brock in a coaching environment, let's hope a few clips of the session surface online in the coming days.