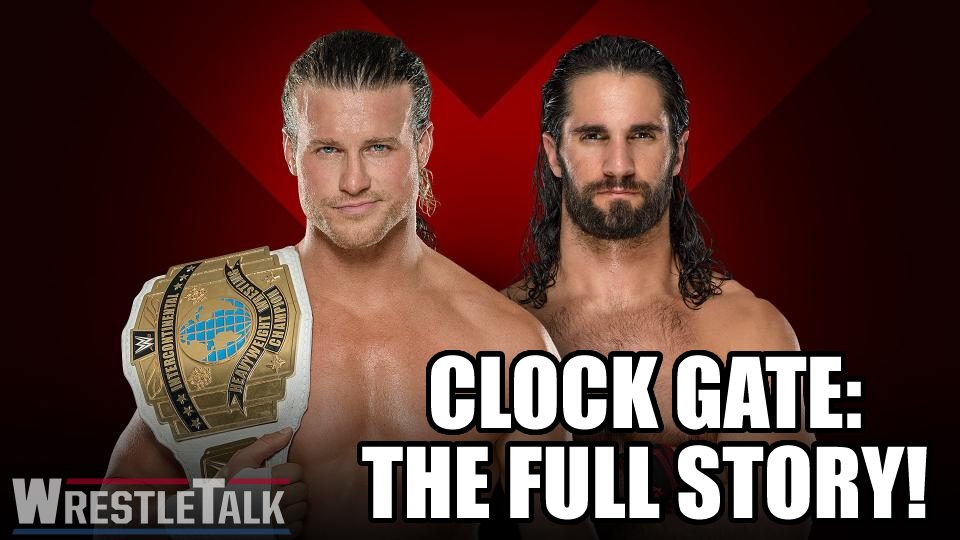 Who or what was most over with the WWE crowd at Extreme Rules?
Turns out it was a clock.
For reasons known only to themselves, the Pittsburgh crowd chose to ignore the hard work of main eventers Dolph Ziggler and Seth Rollins, preferring to sabotage their 30 minute Iron Man Match by loudly counting down to the end of each minute.
Not content with this hilarity, the fans proceeded to imitate the annoying buzzer that sounds at the end of the countdown to the next entrant at the Royal Rumble.
As Rollins and Ziggler exchanged falls, the fans continued their counting and buzzering spree until suddenly, the clock ticking down the time remaining in the Iron Man match was removed from the screen.
The WWE Universe did not like this.
So much so, that when the clock later reappeared with 10 minutes remaining, it got the biggest pop on the entire show.
So what was happening backstage during all of this, apart from Vince McMahon tearing his hair out?
According to Wrestling Observer Radio, with the score tied at 3-3, WWE production chief Kevin Dunn made the call to remove the countdown clock from the screen in an attempt to stop the fan chants.
Sadly this didn't work and only led to chants of "FIX THE CLOCK!" and more random counting and buzzer imitating.
Bryan Alvarez, speaking on WOR, said the clock was returned to the screen after the two competitors began communicating with the referee during a chinlock and sleeper spot.
"Seth and Ziggler were talking to each other about the counting, they are talking to the ref, basically Seth wants the clock back because they need it for their finishes. Finally the clock comes back on the big screen."
In the end the match ended with Dolph winning and retaining the Intercontinental Title with a 5-4 overtime win. But what did Seth think about that blasted clock overshadowing their main event match?
Here's his tweet afterwards.
10..9..8..7..6..5..4..3..2..1..

— Seth Rollins (@WWERollins) July 16, 2018
Good to see the Kingslayer hasn't lost his sense of humor!
Let us know your thoughts. What did you think of the Iron Man Match and Clock Gate? You can let us know on Twitter and Discord now.