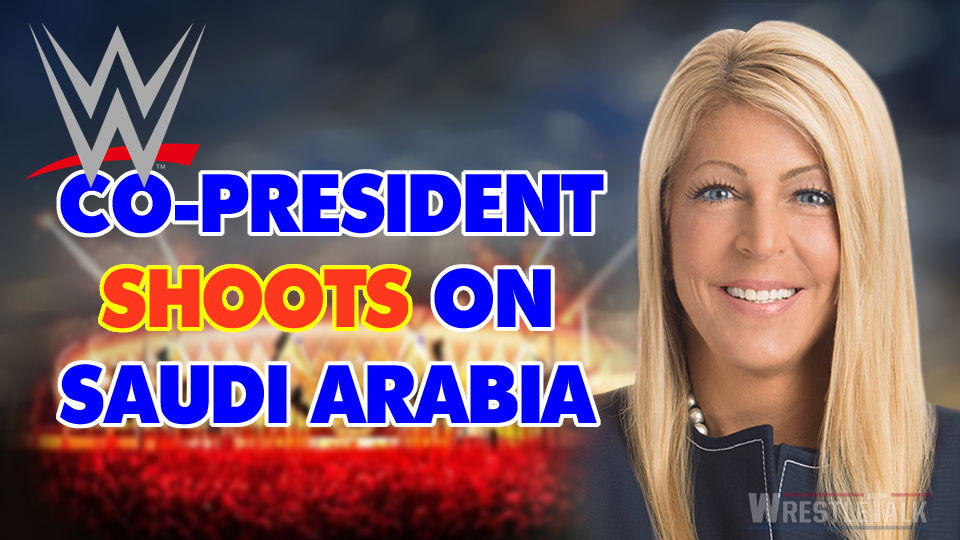 WWE recently held their First Quarter earnings call at the company's headquarters in Stamford, Connecticut. During the call, Co-President Michelle Wilson responded to questions regarding their female talent being absent from the Greatest Royal Rumble event in Saudi Arabia.
The Benchmark Company's Mike Hickey asked for WWE's thoughts on doing business in a country where women's rights are not necessarily considered, especially when pushing for equality so fiercely otherwise.
Wilson stated:
"I think everyone is familiar with the fact that we have obviously been very vocal about our female performers and re-branding them as Superstars. We feel really good about our continued commitment on that front. There are many countries around the world where we perform and we're respectful to the cultures there but we certainly hope to be a part of the change moving forward."
It is important, especially from a western perspective, to understand and respect the cultures of other nations around the world. It may be more important, however, to want to be a part of the positive change in the world as we move forward. Wilson continued this effort by citing the match between Alexa Bliss and Sasha Banks in Abu Dhabi last year.
The current contract between WWE and the Kingdom of Saudi Arabia is set to last 10 years. Wilson respectfully stated that change is a process and with that 10 years, WWE aims to do a lot of good in the way of international progress for all genders.
Wilson went on to state:
"We're proud and happy with how the event [Greatest Royal Rumble] went, and we will continue to treat those cultures respectfully while hoping to be a part of some of the change that will be taking place."
Are you excited to see more from WWE in Saudi Arabia? Let us know in the comments below or on Twitter here.