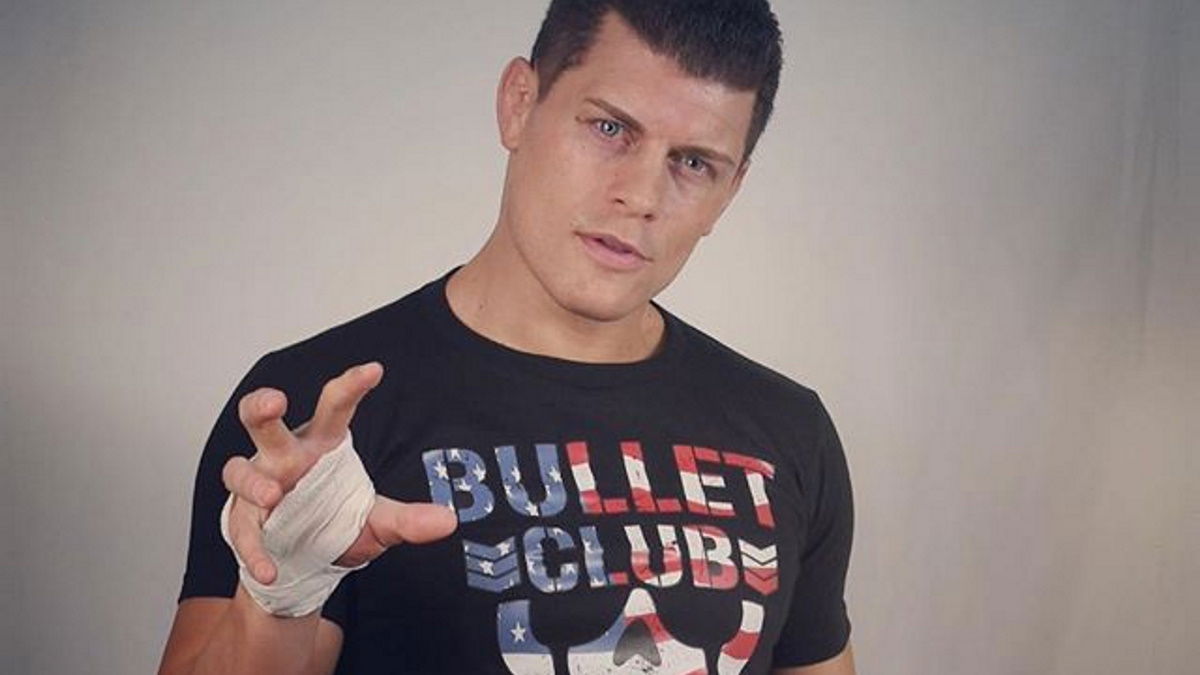 With the recent tenth anniversary of the formation of the Bullet Club in NJPW, WWE's Cody Rhodes has opened up about the group's importance.
Bullet Club was formed by Fergal Devitt (WWE's Finn Balor) on April 23 2013, teaming with Karl Anderson, Bad Luck Fale and Tama Tonga.
The group would grow in sign and scope over the subsequent years, with many of its members finding success elsewhere on the wrestling scene.
One such member was a post-WWE, pre-AEW Cody Rhodes joining the stable in December 2016.
While Rhodes was working for other companies at the time, including a run in TNA/Impact Wrestling, it was Bullet Club that added to his aura, although he was advised not to join the group.
Speaking to Sports Illustrated, Rhodes revealed:
"Bullet Club represented something completely different for me.
"A lot of people told me I shouldn't do it. Had my father been alive, he would have suggested against it.
"It went against what I wanted to do—I didn't want to be in a group, I didn't want to be on a team, I didn't want to be in a faction—I wanted to be quarterback and the lead dog."
Rhodes would go on to discuss the elevation of the group to even greater heights during his time, adding:
"Stepping into Bullet Club, seeing Kenny (Omega) as the leader, and using my real-life quest to compete with him, this was an opportunity to take what Finn Bálor created and was extremely profitable, and take it to another level of profits.
"Look at the T-shirt sales. One Hour Tees has three storefronts now. We turned it into an even greater enterprise. That's something I hold dear."
The American Nightmare would go on to reflect up on the personal impact of the group, stating:
"That group was known for kicking people's ass and being volatile, but what I'll always remember is the friendships.
"That's the time in my life when I created a bond with three guys that will never be shaken. Because of Bullet Club, we were able to change the wrestling world.
"I never would have got that without Finn Bálor, and I never would have reached that level without the Bullet Club. I am very grateful for the Bullet Club."
In October 2018, Rhodes, Omega and Matt & Nick Jackson would all leave Bullet Club and go on to form AEW.
Transcript from Sports Illustrated.
If you want to stay fully updated on all the latest wrestling news, click the red bell in the bottom right of your screen to receive notifications from WrestleTalk.com straight to your device!