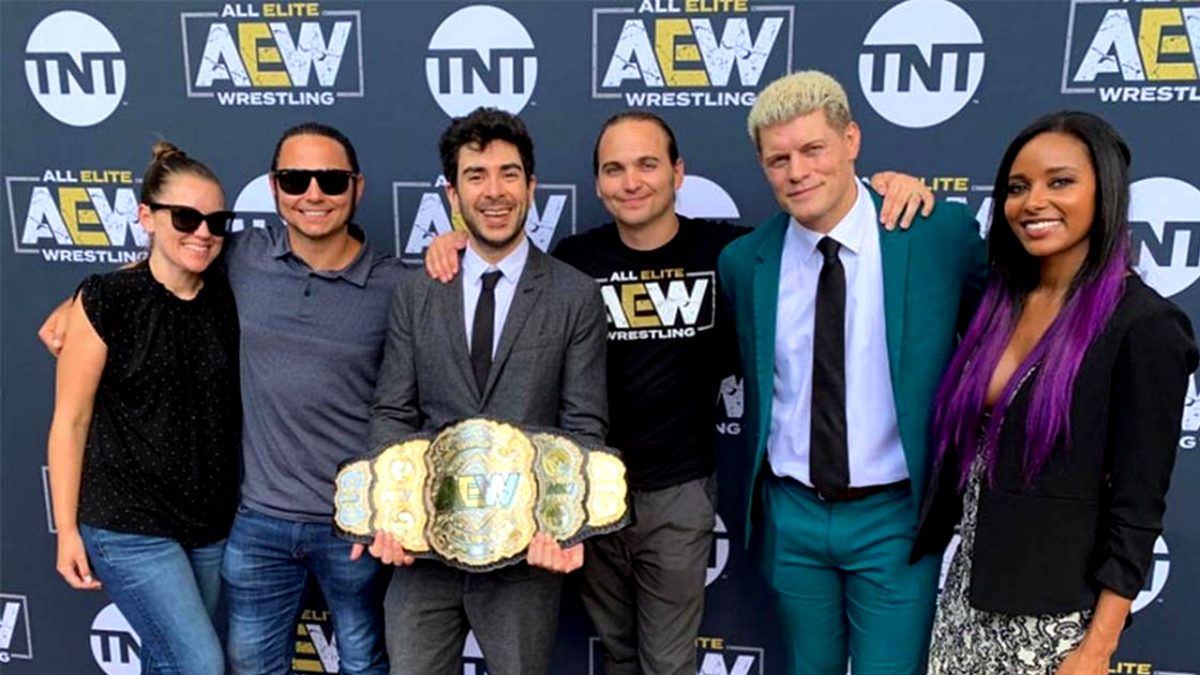 Cody Rhodes has revealed what he misses in AEW having made his return to WWE in April 2022 at WrestleMania 38.
Rhodes was an AEW Executive Vice President along with the Young Bucks and Kenny Omega when the company was founded in 2019.
In an appearance on WWE After The Bell, Rhodes revealed what he misses about his time in AEW, saying:
"If I missed anything from my time away, and that was such a fun time, the only thing I miss is, I had an office in every building.
"In that office was some of the most fun, no business was being done, maybe 5% business and Brandi [Rhodes] was the one doing business, the other 95% of it was me and my buddies, new people coming in, hiding people in there, every week we had the Nightmare Bar. Fully stocked. Once guys and girls were done working,
"I miss that office. Dogs were in there, Little Brodie [Brodie Lee Jr] was in there all the time. I really miss the office.
"What happens is, some of the guys go to the buildings and they'll take a picture of where my room was and send it to me. It's really sad."
That office environment appears to have been something of a Rhodes tradition, with Corey Graves talking about his time in NXT with Dusty Rhodes.
Graves would reveal that he would have "meetings" with Dusty Rhodes that took his mind off the wrestling and the job which led to more creativity and ideas.
Nick Jackson recently gave a nod to Cody Rhodes for his contribution to the creation of AEW after suggestions that there's heat between both sides.
Transcript from Fightful.
Think you know the most about wrestling? Join our Wrestle League predictions competition for free, and be in with the chance of winning $250 of Amazon vouchers. Make sure you subscribe to email notifications to make sure you never miss a show.