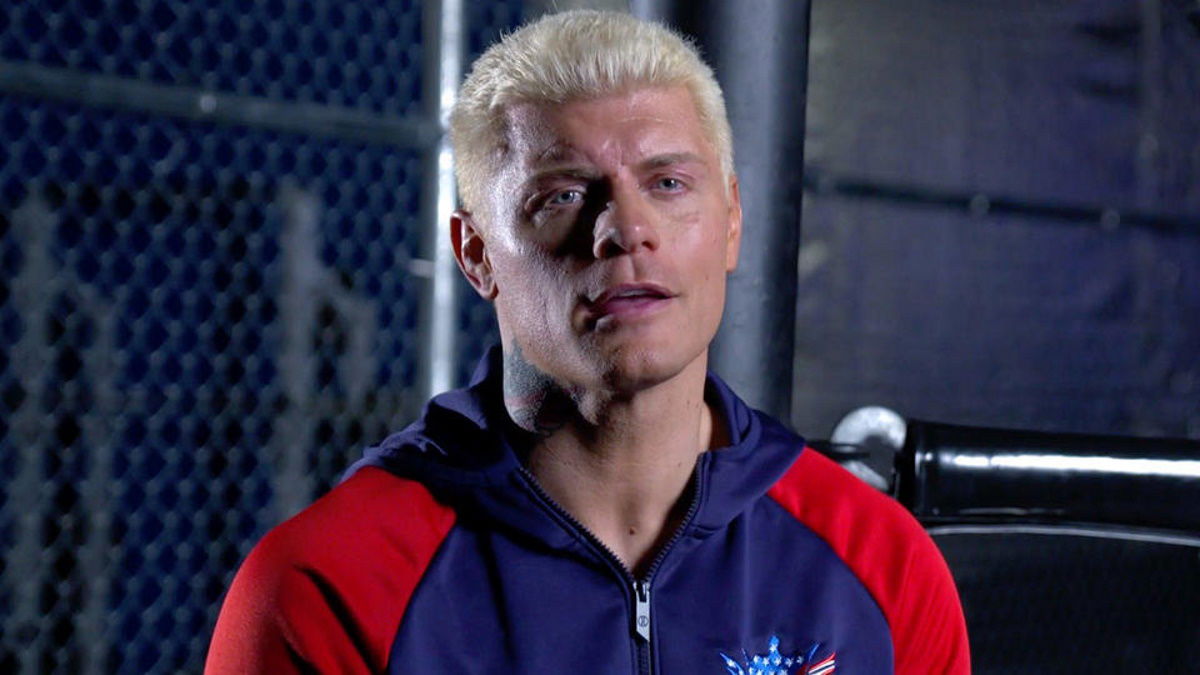 Cody Rhodes has opened up about how he felt during his first run in WWE run and the effect it had on his mental health.
Speaking on WWE After the Bell with Corey Graves, Rhodes would talk in depth about how it felt seeing John Cena and The Rock tell their story whilst he was "chipping away a little bit".
Recalling a time when he was staying in a Best Western hotel in Scranton, he discussed how he was sitting with Brandi Rhodes in a rental car, saying:
"It's freezing because we were in Scranton. It's freezing, freezing. We were outside and the crew bus was right in front of us.
"It had The Rock and it had the John Cena photo on it from the second Mania. So we've already seen this bus for over a year now.
"This story was encompassing really two years, this story from John versus Rock, the saga, and it was wonderful.
"But when you're on the card, not close to that and at my level, I had been chipping away a little bit. Brass rings here and there. Brass rings here and there, but I hadn't broken through by any means. I just got so tired of seeing their dang faces, and I love John."
He would say that he got out of the car and threw a glass bottle at the bus against "Dwayne Johnson's beautiful face" as an expression of his pent up frustration.
Rhodes would go on to discuss the conversations he had with Brandi further, feeling that he had let her down by becoming Stardust, stating:
"You know, today you've got a medical team at WWE that includes mental health services. I'm not saying that I was deep down the rabbit hole, but it's still so helpful to talk to somebody.
"You never want to lower yourself in front of your beloved, in front of your wife.
"That was one of the hardest things for me was being Stardust in front of Brandi. That was rough.
"When Brandi married Cody Rhodes, he was the Intercontinental Champion. He was wrestling Randy Orton every night and we were absolutely tearing the joints down.
"Next thing you know, I'm running around in this space outfit and trying to make the best of it, but I was very dead inside."
With things clearly coming to a head for Cody Rhodes, he would take a monumental step, though wouldn't do it alone, concluding:
"We were right near a critical mass because I remember the next conversation was, here's what needs to happen, and what I said what needs to happen next, everyone told me not to do, but gotta bet on ourselves wherever we are and I needed to then."
Cody Rhodes revealed his plans to leave WWE in May 2016 and would go on to tour the independent circuit, building quite a strong reputation across the scene.
He would join ROH and Impact Wrestling as well as working for New Japan.
In 2018, it would be revealed that several trademarks had been filed for what would become AEW, with Cody Rhodes, The Young Bucks and Kenny Omega serving as Executive Vice Presidents.
Rhodes would remain with AEW until 2022 when he would return to WWE as The American Nightmare.
Transcript from WrestlingNews.co
Think you're a wrestling mastermind? Well you can prove it by taking quizzes in our brand new quiz section! Don't forget to tweet us your results!