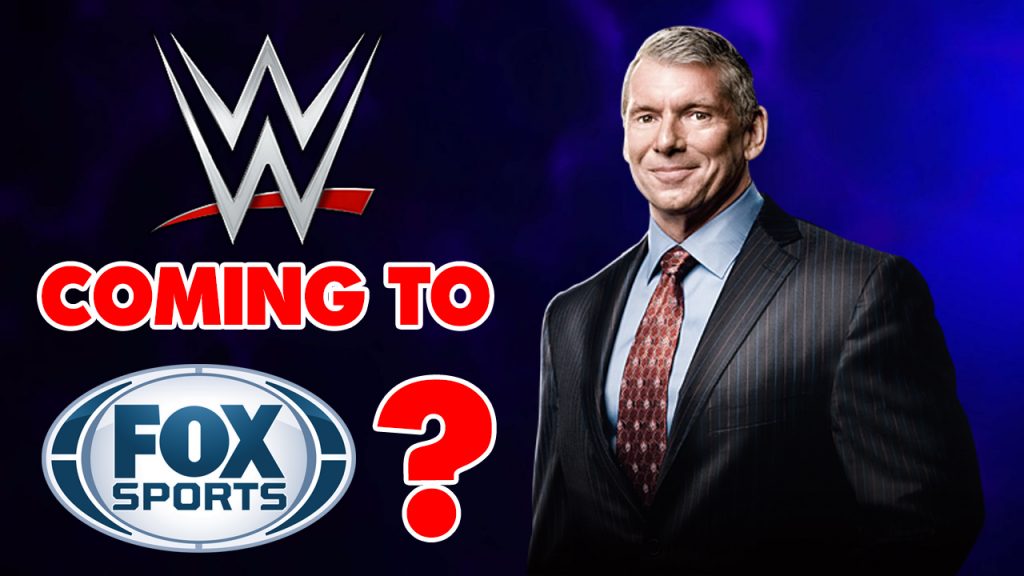 It appears that Fox Sports – who currently air UFC on their station – are one of the parties interested in bidding for WWE's television rights when their deal with the USA Network reaches its conclusion in the middle of next year.
In a move that would seem to strongly indicate they are interested in talking with WWE, Fox Sports president Eric Shanks, talent producer Jacob Ullman and broadcaster Colin Cowherd were all sat front row at this week's SmackDown Live from the Staples Center.
Cowherd – who has previously criticized wrestling for the amount of drug-related young deaths and also ripped into its fan base by referring to them as "booger eaters", has evidently changed his tune. Speaking after the show, Cowherd said:
"If you haven't gone to WWE, it's loud, there's bikinis, there's fireworks, there's on-stage performance. There's a lot of interaction with the crowd. It was fun, I had a blast!"
First ever Smackdown @WWE pic.twitter.com/MuMwJfhlVF

— Colin Cowherd (@ColinCowherd) February 28, 2018
Cowherd also dropped a hint that Fox Sports were one of the front-runners in what WWE are hoping will be a bidding war, calling wrestling a, "very good sport, coming to a network near you."
If WWE is able to get a superior deal to the one they currently have – and all signs are pointing in that direction, despite stagnant ratings – then they will reach the most profitable level in their history, beyond even the boom years of Hulkamania and the Attitude Era.