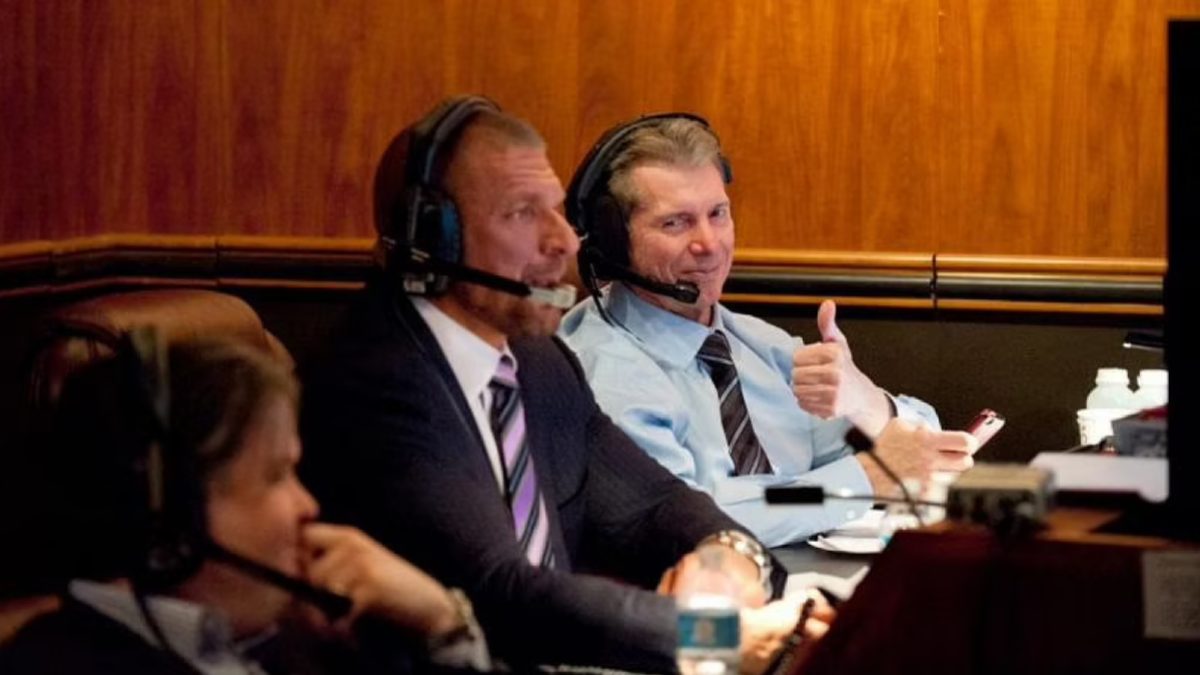 A WWE commentator has recently described his role in the company, referring to Vince McMahon as "an actual voice of God".
Pat McAfee is the latest addition to the SmackDown commentary team. According to the former NFL athlete, Vince McMahon's insight on the show is super valuable.
Speaking on The Rich Eisen Show, McAfee described his interactions with McMahon and Michael Cole. Believing he shouldn't be in the position he is, McAfee explained what it was like to have to listen to The Boss while commentating.
Here is the full quote:
"It's insane. I'm sitting next to Michael Cole. I've got Vince McMahon dropping into my ear, like an actual voice of God. When you're a commentator with WWE, since it's Vince's company and he used to be a commentator and he's still hands-on, if something changes with the show, he'll come in since the commentator are telling a story. Michael Cole is unbelievable at what he does. He has to direct and call.

"This past Friday was my first time with Vince in the building. All of a sudden, boom, the voice of God is there. I sat up and was like, 'Here we go.' I'm getting a chance to hear a billionaire's brain spill through his mouth to my ear while talking about his product, which has become a global phenomenon. It's the dumbest life of all time, I should not be here, but let's enjoy the ride while we have it."
The way McAfee talks about McMahon, you'd assume The Chairman has nothing but nice things to say back. McAfee had previously noted that he'd usually smack somebody if they spoke to him how McMahon does, so it seems like The Chairman is putting the "color" into "color commentary".
On SmackDown tonight, Daniel Bryan challenges for Roman Reign's Universal Championship one last time. If Bryan loses, he will be forced to leave The Blue Brand indefinitely.
Quote via Fightful.
What are your thoughts on the above story? Let us know in the comments on Twitter or Facebook.