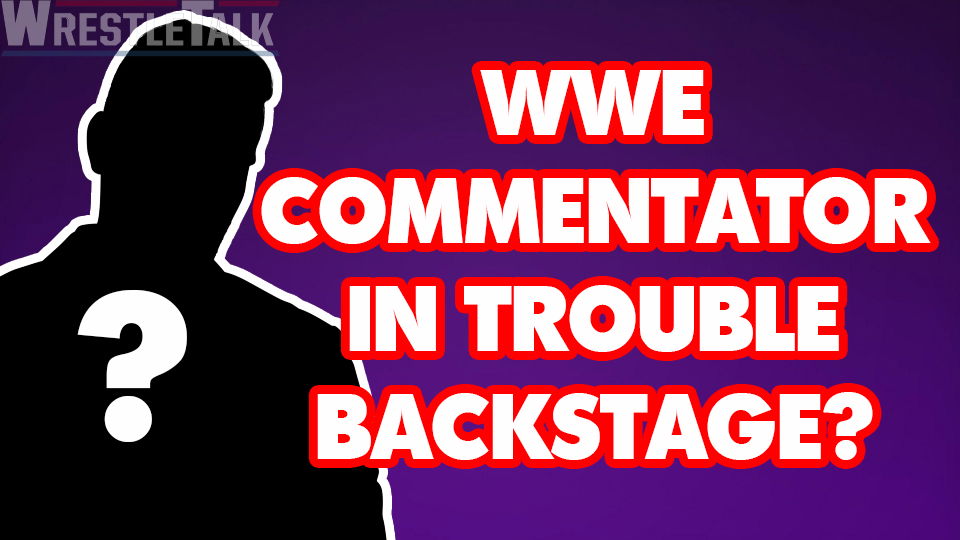 It seems WWE commentator and Travis Barker impersonator Corey Graves hasn't been making life easy on himself backstage. Graves, a former in-ring performer, has been part of a WWE announce team since his retirement in December 2014. Since then he's excelled behind the desk and gone from the NXT to pulling double duty each week on Raw and SmackDown Live.
Perhaps, the concussions are catching up to him, though, with his recent lapse in judgment. On top of making a Bullet Club reference on Raw, Graves has recently posted this to Instagram:
https://www.instagram.com/p/BiIkioBjOQF/?taken-by=wwegraves
Apparently, the WWE brass didn't take too kindly to Corey's veiled remarks against their new bed-fellow, Saudi Arabia. According to Dave Meltzer, Corey's feelings on the matter were "understandable," but "his statement should have been made privately."
Most damningly though, Ol' Uncle Dave reported, "there were also people noting that he's more replaceable than he thinks he is." It wouldn't be the first time a star thought they were bigger than they were, though… *cough* Ulitmate Warrior *cough*.
Despite being on Vince's bad side currently, here's hoping Graves can just keep his head down until someone else screws up and the "Eye of Sauron" isn't on him anymore. Without him, all we'd have on Mondays would be Coach and Michael Cole, and no one wants that.
Do you think Corey Graves was justified for his remarks? Let us know in the comments below or on Twitter here.