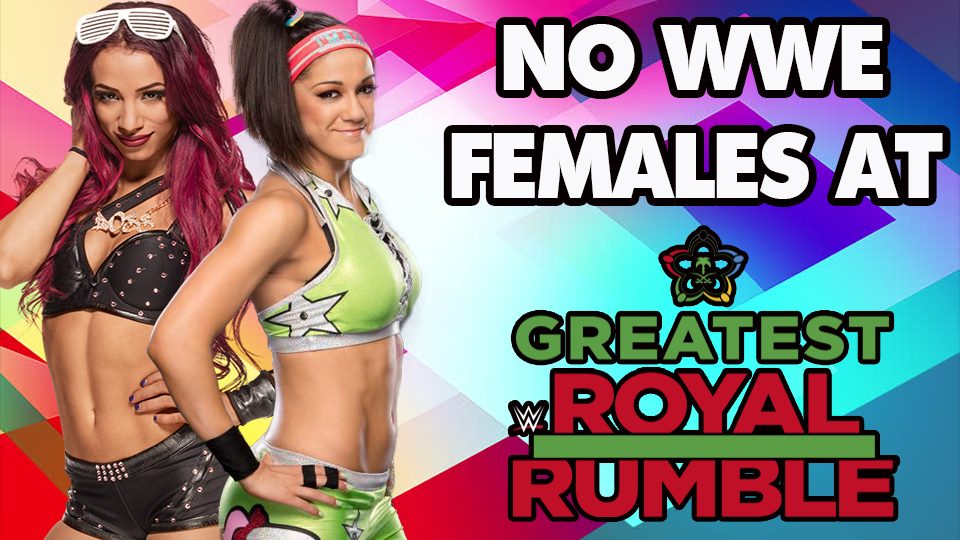 It was announced today by WWE that none of their female competitors will participate at the Greatest Royal Rumble in Saudi Arabia on April 27. This proclamation has been expected for some time, ever since it became clear the WWE Raw and SmackDown Live Women's Championships were absent from the list of titles to be defended on the night in question.
In a statement released to David Bixenspan of Deadspin, WWE had this to say:
"Women and children are allowed to attend. Female WWE Superstars will not be performing at this year's event."
https://www.youtube.com/watch?v=skEMzNDHKmw
The absence of any female talent on the card is attributed to the nonexistent rights of Saudi women in the country, and any female wishing to attend the card will be required to seek permission from their male partners to be present.
It's a shame because feuds such as Asuka vs. Charlotte, Bayley vs. Sasha Banks, and Nia Jax vs. Alexa Bliss would have been a welcome distraction from the levels of testosterone on display. Still, with a 50-man Royal Rumble match, John Cena vs. Triple H, the Hardy Boyz challenging for the WWE Raw Tag Team Championships, and a fatal four-way ladder match for the WWE Intercontinental Championships already announced, the card at least seems to be shaping up nicely otherwise.