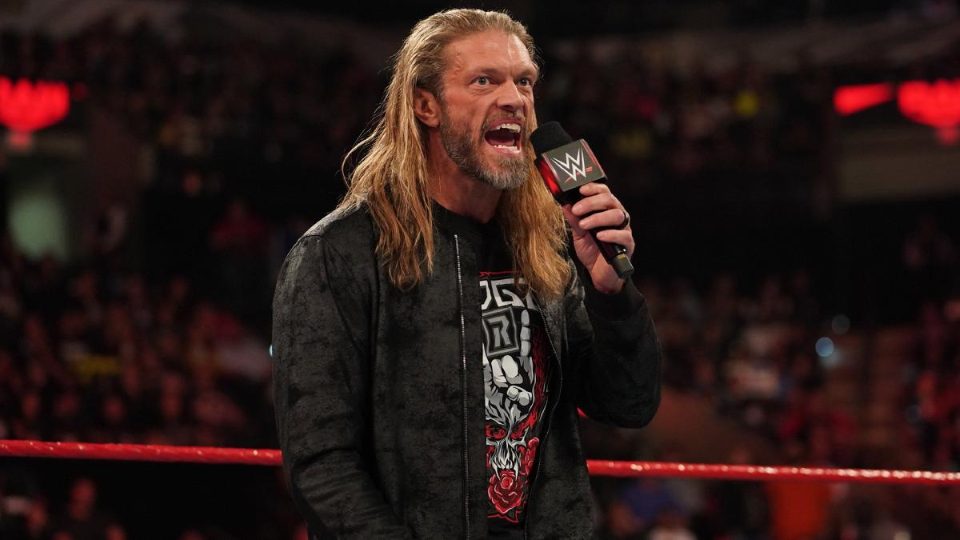 At the 2020 Royal Rumble, Edge made his emphatic return to in-ring competition after just shy of nine years in retirement.  The following night on Raw, Edge was attacked by former tag team partner Randy Orton. We have not seen the former WWE Champion since.
In the weeks that have followed, Randy Orton has attacked Kevin Owens, Matt Hardy and even Edge's real-life wife, NXT commentator Beth Phoenix. In case you missed it, Orton RKO'ed Beth at the end of Raw last week in one of the best angles in recent memory.
For what it's worth, I think that the Edge and Randy feud is currently one of the best things in WWE right now. The company made the right call to not have Edge appear on TV since the attack, and Orton has been doing fantastic work as a heel carrying the feud on his own.
However, WWE has now confirmed that Edge will be appearing on this next's episode of Monday Night Raw. With just four episodes of Raw until WrestleMania, this should not come as a surprise.
.@EdgeRatedR returns to #Raw THIS MONDAY! https://t.co/NPWfLRqeSC

— WWE (@WWE) March 6, 2020
WWE had the following to say when announcing the Rated-R Superstar for next week's episode of Raw:
In the weeks since he was put out of commission by a ruthless attack at the hands of Randy Orton, Edge has been conspicuous by his absence the last month or so, seemingly focusing on his recovery. In the interim, however, Orton's malice has gone unchecked, culminating in an RKO to Edge's wife and fellow WWE Hall of Famer Beth Phoenix when she attempted to give an update on Edge's condition. Now, we'll finally hear from the man himself.

In the wake of Orton's latest strike, The Rated-R Superstar will return to Raw once again this Monday, and there will be plenty to address. From The Apex Predator's recent attacks to the status of his wife to Orton's brazen claim that he injured Edge to save him from himself, it will be a night of many revelations from a man whose unbelievable career continues to evolve in unexpected ways.
The Undertaker will also reportedly be on next week's show to build towards his WrestleMania match with AJ Styles, so Monday's pos-Elimination Chamber show is certainly shaping up to be must-see.
With Edge appearing on next week's show, WWE confirmed earlier in the week that fellow WWE Hall of Famer Stone Cold Steve Austin will be appearing on the 03/16 episode of Raw the following week.