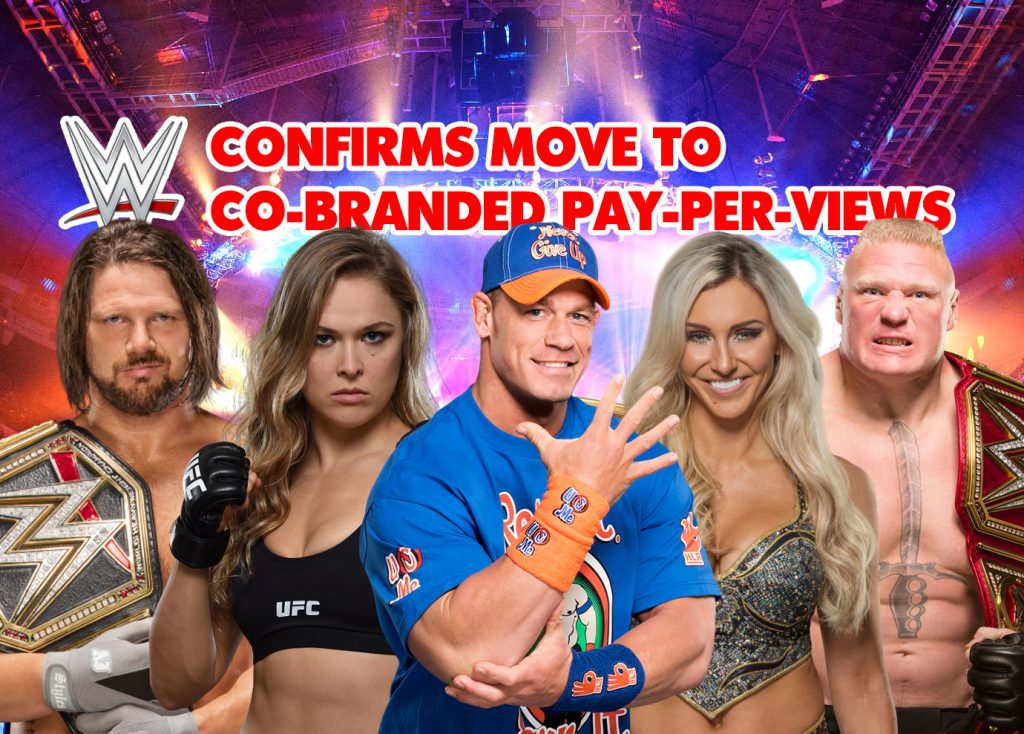 WWE confirmed today a widely discussed rumor that all pay-per-views would be dual-branded from WrestleMania onwards.
The story picked up steam last week when the Prudential Center emailed ticket holders to inform them that Backlash on May 6 would now be a co-branded show, which led to the news leaking out that all PPV events would be the same going forward.
Elimination Chamber (Raw) on February 25 and Fastlane (SmackDown) on March 11 will be the final single-brand pay-per-view events.
WWE released a new PPV calendar for the remainder of the year which sees a reduction in shows from 14 to 12, meaning the promotion is reverting to a monthly schedule for the first time in years. The change signals the end of the road for Payback and Battleground, both of which have been dropped.
The full pay-per-view calendar is as follows:
WrestleMania 34 – April 8, 2018
Backlash – May 6, 2018
Money in the Bank – June 17, 2018
Extreme Rules – July 15, 2018
SummerSlam – Aug. 19, 2018
Hell in a Cell – Sept. 16, 2018
TLC: Tables, Ladders & Chairs – Oct. 21, 2018
Survivor Series – Nov. 18, 2018
Clash of Champions – Dec. 16, 2018
Backlash is finally restored to what some would call its rightful place in the post-WrestleMania position, which is where it started back in 1999. The shift of Backlash pushes Extreme Rules back to July. Hell in a Cell also moves, jumping forward a month to September.
It is expected – though not confirmed – that all pay-per-view events will be a minimum of four hours long, with the Big Five (Royal Rumble, WrestleMania, Money in the Bank, SummerSlam and Survivor Series) all likely to be five hours plus.
The change to the schedule comes about due to a number of factors, including poor tickets sales for the single-brand events and the almost non-effect increasing the number of pay-per-views had on Network numbers in 2017.
What do you think about this change to WWE's schedule? Is it a positive move or a sign that the brand extension is not working? Let us know in the comments below.