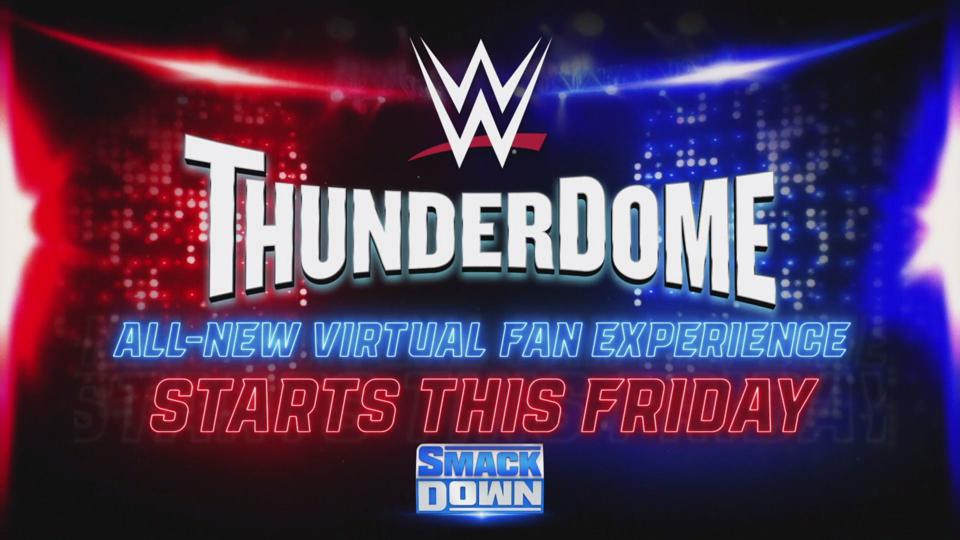 As of December 11, WWE's ThunderDome will have a new home, after it was confirmed that the dome's run at the Amway Center was over as the arena prepares for the start of the NBA season.
Its new home is Tropicana Field, home of the Tampa Bay Rays baseball team.
WWE introduced the ThunderDome to the world in August, and it's fair to say that it has vastly improved the viewing experience for those watching from home. While there have been a few idiot fans who felt the need to put stupid things on their screens, the vast majority have been well behaved, and the dome has been well received by almost everyone.
Tampa Bay Rays President Matt Silverman said:
"The Tampa Bay Rays are excited to welcome WWE to Tropicana Field for this residency and shine a spotlight on the Tampa Bay area for WWE fans around the world.

"The ballpark will be transformed to host the spectacle of WWE ThunderDome, allowing fans to enjoy this wildly popular experience virtually."
Kevin Dunn, WWE's Executive Producer & Chief, Global Television Production, added:
"We are proud to have reimagined the in-arena atmosphere and provide an interactive experience like nothing else in sports and entertainment with the launch of WWE ThunderDome.

"Our fans' response and industrywide recognition are both humbling and further validation of the innovative spirit and passion that exist across the entire WWE organization."
WWE has made it clear that Raw, SmackDown and pay-per-view programming will be done so on closed sets with essential personnel in attendance only.
Florida does now allow stadiums in the state to be at full-capacity, but it will likely be several months before we see a capacity crowd at any WWE shows.
What are your thoughts on the above story? Let us know in the comments on Twitter or Facebook.