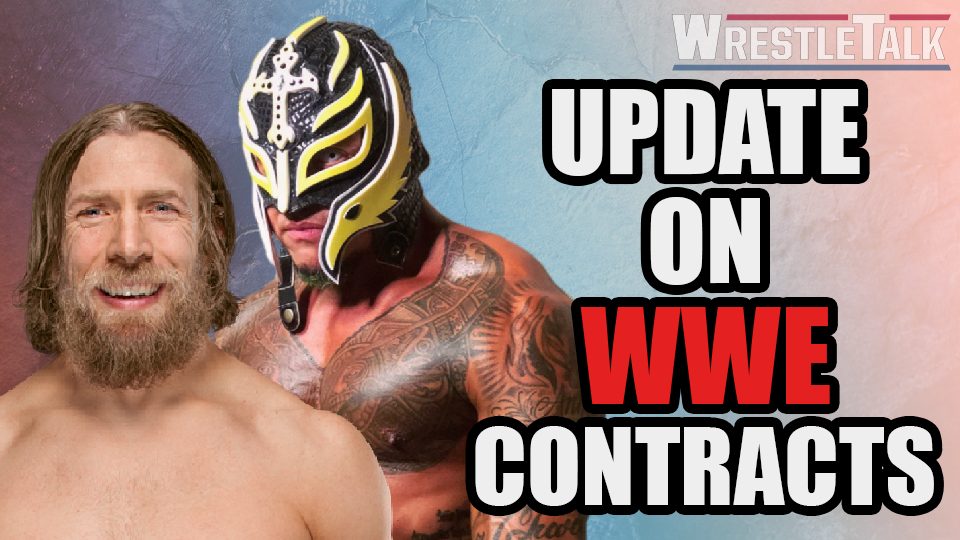 Two of WWE's most popular performers of all time – Daniel Bryan and Rey Mysterio – find themselves in similar positions of contract negotiations with the company. The struggle of (re)signing both these stars seemingly continues for the biggest professional wrestling company in the world, according to new reports from the Wrestling Observer Newsletter.
Daniel Bryan recently stated he would like a lighter schedule, and who can blame him with a baby and wife awaiting him at home. WWE have removed him from live events to accommodate, yet apparently he still has not signed a new contract as of the time of writing.
As for Rey Mysterio, he is still booked for the All In show on September 1, which seem to be his last indie booking. WWE were reportedly looking to sign the former World Heavyweight Champion prior to that show, but those negotiations fell through. It does still seem a matter of 'when' rather than 'if' the popular cruiserweight rejoins the company, and that date should be the beginning of September.
Losing out on one or both would be massive blows to WWE. Rey Mysterio had one of the best reactions of the night when he made a one-off appearance at this year's Royal Rumble, and he has been sought after ever since. After Bryan's road to recovery, the story that's been told, and his technical capabilities inside the ring, it goes without saying that his impact on the company is massive and it would be a gigantic waste if he then left shortly after.
Related content:
Do you think Daniel Bryan and Rey Mysterio will re-sign? Would you like to see them both end their careers with the company, or maybe you think these things are left well enough alone? Let us know in the comments, on Twitter or on Discord today!