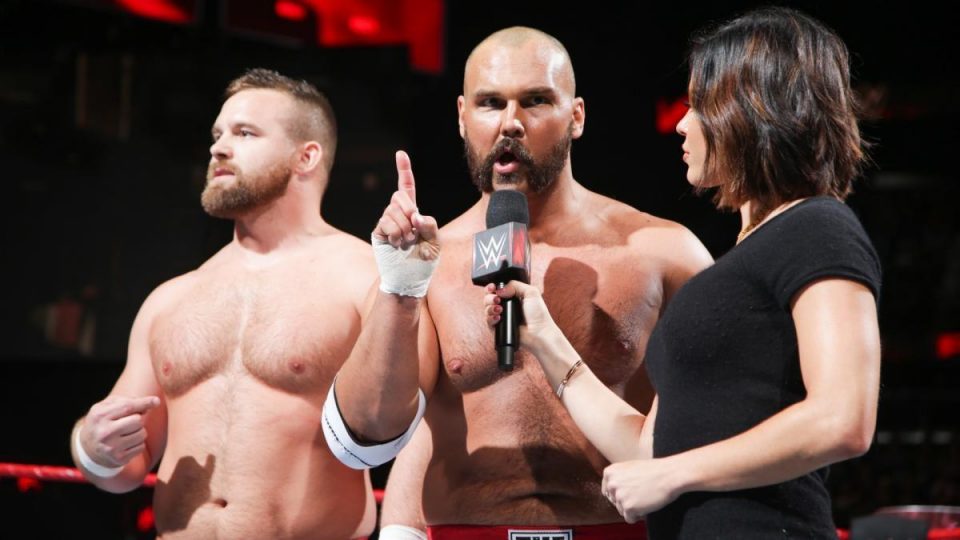 The relationship between WWE and Scott Dawson & Dash Wilder of the Revival is evidently not a very pleasant one, with WWE keeping the pair under contract as long as possible despite them being very, very clear about their desires to leave.
Dawson's contract does come up in a couple of weeks, but Wilder's has been extended to mid-June because of time inactive due to injury.
WWE is getting an increasingly bad look from this ordeal, and things like filing to trademark "No Flips Just Fists" (without a comma) after they found that the Revival filed for "No Flips, Just Fists" (with a comma), aren't helping the company's cause.
We can now add another item to that list. Dawson tweeted out a YouTube video of an NXT house show match between the Revival and Undisputed ERA that was captured by a fan, to give people something to watch while we're all locked inside.
He accompanied the video with this message:
"Another rare match from my collection to help you get through these tough times. The Revival vs Undisputed Era, from San Antonio TX. Please, do the world a favor; stay home. We're in this together. Enjoy!"
Soon later, WWE copyright claimed the video and had it taken down.
Dawson reacted by simply tweeting: "Sorry guys. I tried". Those poor guys.