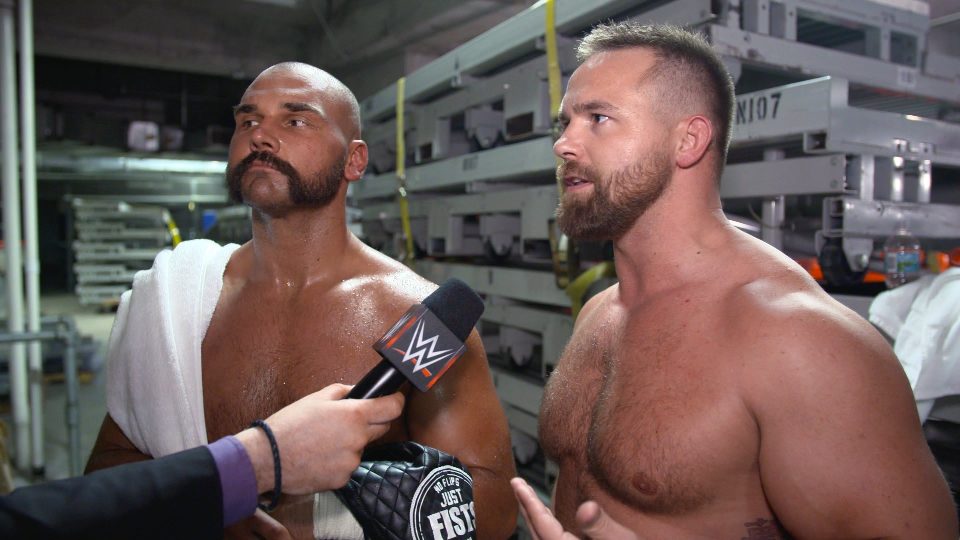 WWE has requested 90-day extensions on the filed trademarks made by Dax Harwood and Cash Wheeler, who were known as The Revival in WWE.  The team appears to be going by The Revolt in their post-WWE life.
The duo filed for several trademarks of late, but there were three in particular WWE seems to be interested in according to a report by PWInsider.  The three trademarks in question are:
No Flips, Just Fists
#FTRKO
SAY YEAH
SAY YEAH and No Flips, Just Fists were sayings that the duo would say during promos and put on merchandise and gear while in NXT and WWE.  The #FTRKO was used during their short-lived grouping with Randy Orton.
I know there's probably a business reason WWE could claim for all of these, but it sure seems petty for someone to try to on No Flips, Just Fists and Say Yeah.  It's not like not having those on a t-shirt is going to make or break Harwood or Wheeler.
Since RKO is a Randy Orton term, it would seem more likely WWE would be keeping this for a legitimate reason, but with WWE if they get the trademark, they'll probably never use any of them again.
WWE has until late August to either file another extension, file opposition, or drop their requests.  The Revival appear to be heading to AEW as soon as they are able based on the teaser on Being the Elite.