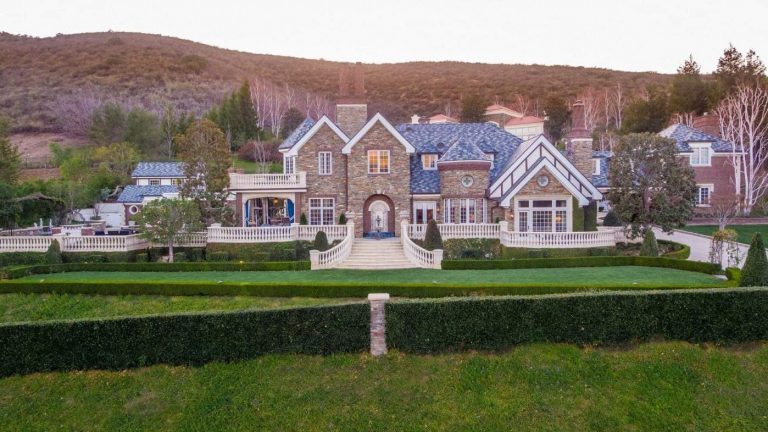 Despite the crazy travel schedule and the fact that you have to hurt yourself for your job, being one of the top stars in WWE has its benefits.
For example, it allows you to buy a $6.4million house, and that's exactly what The Miz and his wife Maryse have just done.
Their combined WWE and Miz & Mrs salaries have landed them a house in California in a town called "The Thousand Oaks", presumably because that's how many trees it took to build the massive mansion.
The house, which was built in 2001, has 10,400 square feet of living space, which is about 26 WWE rings worth of space. In other words, plenty.
It has six bedrooms and nine bathrooms, meaning guests will have one and a half bathrooms each. Maybe I will become a WWE superstar after all, can't be too hard.
The home sits on 1.27 acres and is inside a guarded gated community for privacy. When he moves inThe Miz's neighbor down the street will soon be NBA All-Star Anthony Davis who has a $7.5 million mansion.
Couldn't lend us a few dollars, could you? Miz?