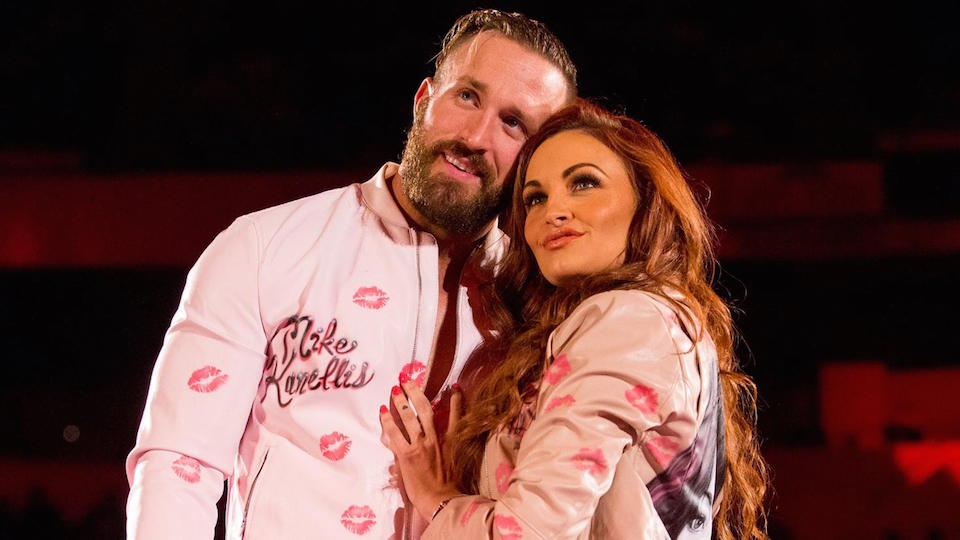 Mike Bennett and Maria Kanellis-Bennett have welcomed their second child to the world. Carver Mars Bennett was born on February 3, 2020. Maria announced the arrival of their new child on Instagram
https://www.instagram.com/p/B8J4QDWBnmv/?utm_source=ig_embed
She wrote the following in a heartfelt message:
"Carver Mars Bennett arrived yesterday 2/3/2020 at 3:07pm. 8 pounds and 20 and 1/2 inches. We are so in love!!"
The message was accompanied by eight pictures showing off the happy couple and young Carver. Mike and Maria have been married since October 10, 2014, and had their first child, Freddie Moon, in 2017.
WWE ran a storyline last Summer centered around the couple's pregnancy. In a mixed tag match against Seth Rollins and Becky Lynch, Maria revealed she was pregnant much to Mike's shock. This started the storyline which appeared to be heading towards a reveal of who the father was but the angle was dropped and Mike began competing on 205Live.
On behalf of WrestleTalk, we would like to congratulate Mike Bennett and Maria Kanellis-Bennett on the addition to their family.
Are you a fan of Mike and Maria? Let us know on Twitter!