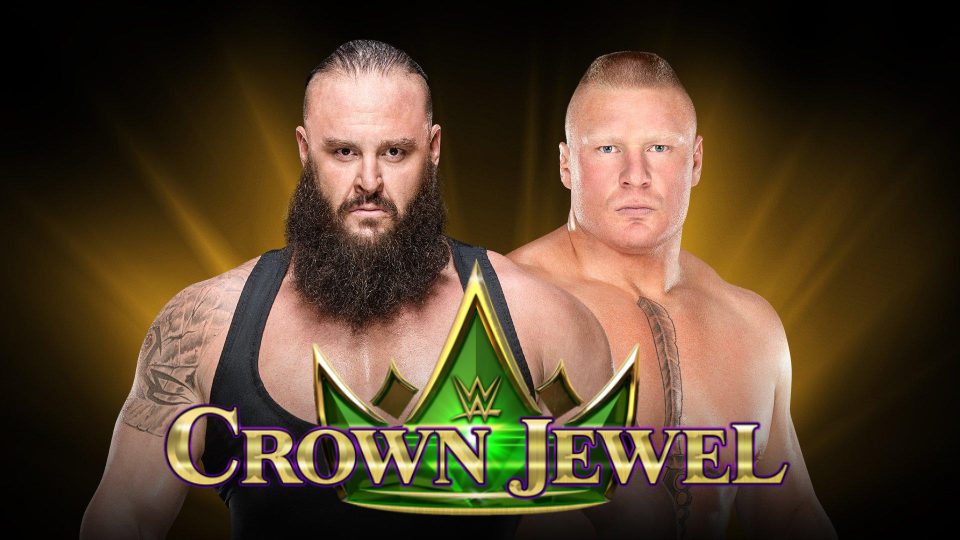 Tomorrow's WWE Crown Jewel event in Riyadh, Saudi Arabia has been engulfed in controversy for some time now, and at one point, it was popular belief that WWE would relocate the event or even cancel it altogether.
It was confirmed a few days ago though that everything would go ahead as planned, and courtesy of SkyBet we have the latest betting odds for each confirmed match and the World Cup tournament winner.
These are UK style odds, so they work in a fraction format: A/B. For every value of B that you bet, you win A + the stake return.
Before you read on, while betting odds aren't absolute spoilers, they do usually point in the right direction, so that's just something to be aware of.
The Bar (c) vs. New Day – SmackDown Tag Team Championships
The Bar are favorites to retain here, having only won the titles a couple of weeks back at SmackDown 1000.
The Bar – 1/4
New day – 11/4
WWE World Cup Quarter Finals
We'll look at each quarter individually before looking at the overall tournament winner odds.
Seth Rollins – 1/5
Bobby Lashley 10/3
Jeff Hardy vs. The Miz
The Miz – 1/8
Jeff Hardy – 9/2
Kurt Angle vs. Dolph Ziggler
Kurt Angle – 1/5
Dolph Ziggler – 10/3
Rey Mysterio vs. Randy Orton
Rey Mysterio – 4/11
Randy Orton – 1/2
WWE World Cup Winner
The Miz – 7/4
Seth Rollins – 2/1
Rey Mysterio – 5/1
Randy Orton – 6/1
Kurt Angle – 13/2
Bobby Lashley – 12/1
Dolph Ziggler – 33/1
Jeff Hardy – 50/1
Winning roster
Raw – 1/1
SmackDown – 8/11
AJ Styles (c) vs. Samoa Joe – WWE Championship
Samoa Joe replaces Daniel Bryan who refused to travel to the event, as Styles comes in as the firm favorite.
AJ Styles – 1/8
Samoa Joe – 9/2
Braun Strowman vs. Brock Lesnar – Universal Championship
After Roman Reigns relinquished the Universal Championship to battle leukemia, Braun Strowman seems the most likely man to pick up Raw's vacant top title.
Braun Strowman – 1/3
Brock Lesnar 9/4
D-Generation X vs. The Brothers of Destruction
It's the blockbuster tag team main event… about 20 years late.
D-Generation X – 4/6
Brothers of Destruction – 11/10
Please remember to gamble responsibly and follow the indicated terms and conditions when betting.
Any surprises in these Crown Jewel odds? Let us know in the comments, on Twitter, or on Discord.