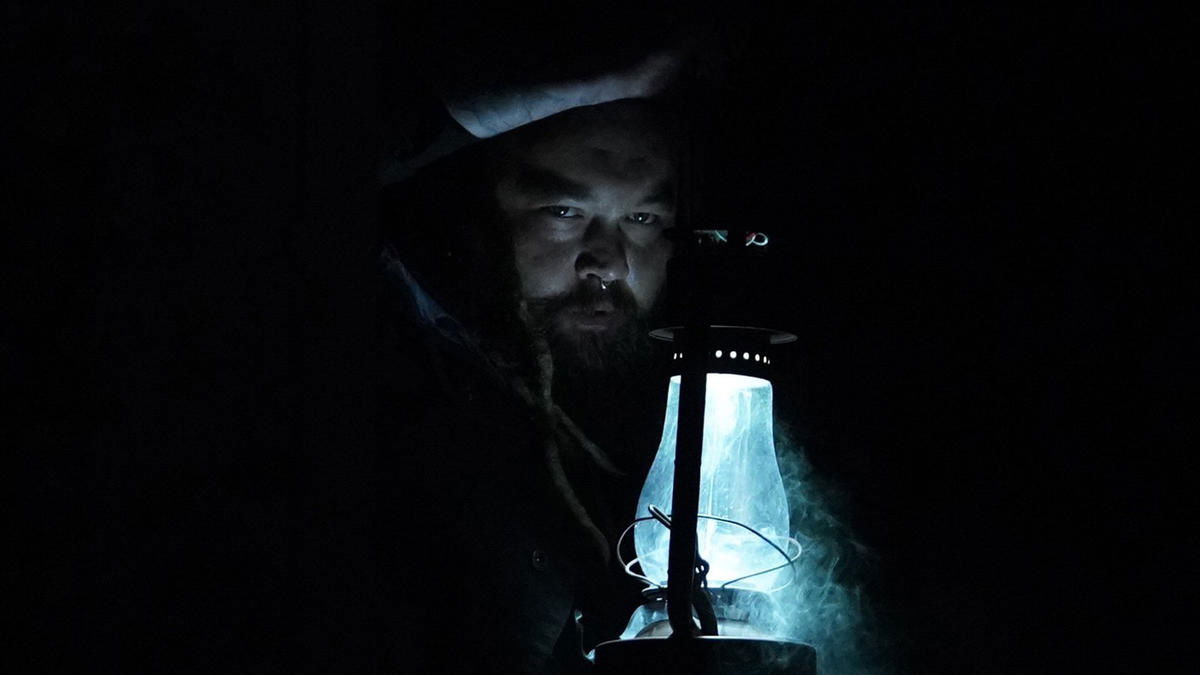 Bray Wyatt made a big appearance at WWE's premium live event, WWE Crown Jewel where he addressed the crown in another emotional speech.
While Saudi Arabia may not have always hosted the best memories for The Fiend, Bray Wyatt has returned to the KSA and Crown Jewel.
After making a very long entrance, Bray Wyatt then "blew out" his lantern, to take the mic int he center of the ring.
With the Riyadh, Saudi Arabia crowd chanting, "Welcome Back!" Wyatt addressed the fans.
Bray Wyatt said:
"My name is Bray Wyatt. There was a time that I would have done just about anything to make sure that by the time you left this building tonight, you knew exactly who I am. 
"I come from a very prestigious family, a wrestling family. And some might say, they are even larger than life. So from the time I was a little child, all I ever wanted to be was great.
"But great wasn't good enough, I had to be greater than the rest of them, I had to be the greatest of all of them. 
"That's the point though right, I did what I thought I needed to do. I gave in. I gave in so much that I made a monster of myself. 
"And I wore that mask with pride, and it didn't take me long to understand that while I was wearing that mask, I no longer felt pain. I could no longer be afraid.
"In the mask, I was completely untouchable and that type of thing, it feels good. 
"Some might say that sensations like that are just about impossible to quit. 
And that's how I felt. I found myself in a kingdom of nothingness, sitting on an island by myself and this monster that I had made myself into had destroyed me and ran off everyone that I had ever loved. 
"And there I sat all alone… but that's the thing, no one loves me. People love the idea of me. People love the things I'm capable of. I don't even love me. 
"But this doesn't have to be the ending of my story, that is not the man I want to be remembered as. 
"My name is Bray Wyatt. 
"My name is Bray Wyatt. 
"My name is Bray Wyatt. 
"And I am here to re-write the ending to my story.
If you use this transcription or any portion of it please credit WrestleTalk.com and link to this page.
It was then that dastardly Uncle Howdy appeared on the screen with another ominous message back to Bray:
"It must hurt forcing yourself to be someone you're not. You can fool them but you can't fool me.
"After all, who knows you better than I do? Do you think they'll still love you if they knew the truth?
"They don't deserve you. The truth is, you're going to go too far, you're going to give in.
"So why wait? When you do, you'll remember how good it feels.
"It's going to feel so good. So good! And if you're worried about the aftermath, then just don't take the mask off. 
"Tell me I'm wrong?"
If you use this transcription or any portion of it please credit WrestleTalk.com and link to this page.
You can keep up with all breaking news from the WWE premium live event, Crown Jewel by clicking here. 
What could be behind this message for Bray Wyatt?#WWECrownJewel pic.twitter.com/t48RxsU5DN

— WWE (@WWE) November 5, 2022
Check out WrestleShop.com for all your favorite WrestleTalk merch, the WrestleTalk Magazine, wrestling shirts for grown-ups, and more!