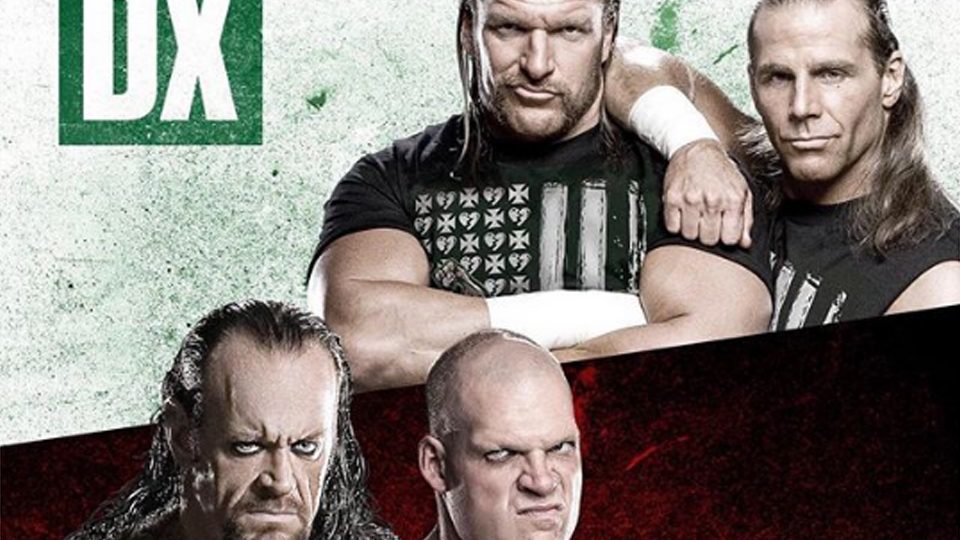 For weeks now, WWE has been teasing a D-Generation X  vs. The Brothers of Destruction match at Crown Jewel in Saudi Arabia in November. A match between the two teams would be a "once in a lifetime" situation and would see a reunion for both legendary duos.
WWE have continued to add fuel to the flames that is the rumor mill with the following a post on their Instagram page:
https://www.instagram.com/p/BoPYu1VFr-C/?hl=en&taken-by=wwe
As it remains, the match has yet to be made official, but the grounds have been clearly set for the match to occur. Within the last three weeks alone, WWE has been laying the foundation for the match.
Three weeks ago, we saw a segment on Raw between Shawn Michaels and The Undertaker where 'The Phenom' questioned Michaels' reasoning for remaining retired after all this time, claiming it was not out of respect, which 'The Heartbreak Kid' claimed it to be, but rather fear.
Two weeks ago on RAW, Taker added his brother Kane to be in his corner to even the odds against Triple H (who is set to have Michaels in his corner) at Super Show-Down in Melbourne on October 6th.
So with all four men now appearing in Melbourne, the grounds for the dream match have definitely been set and the continuous tease for the match will make Triple H (with Michaels) vs. Taker (with Kane) at Super Show-Down that much more interesting.
Whether it will occur or not is going to be dependent on a few factors including Kane's (real name Glenn Jacobs) schedule as the newly elected mayor of Knox County, Tennessee as well as the condition all four men are in after Super Show-Down among other variables. One thing is for sure though, the match is a long awaited dream match by many fans.
Would you like to see this match? Let us know in the comments, on Twitter or on Discord today!