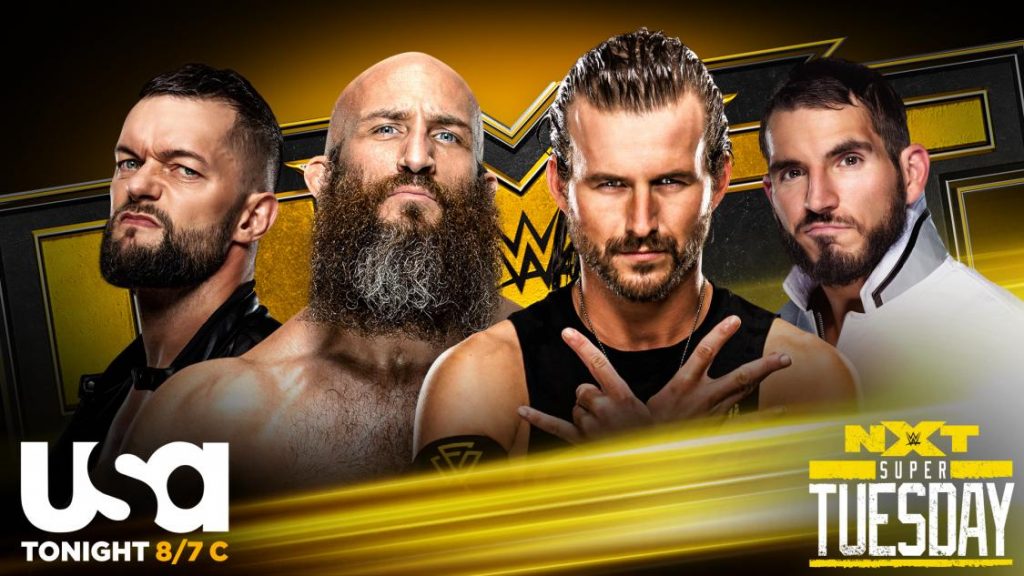 On Tuesday Night, NXT put on a special Super Tuesday Edition of their television show. The big draw of the night was the 60-minute, 4-man Iron Man Match.
The word draw took on dual meanings after the show finished. If you watched the show or read the spoilers, then you know the match ended in a tie with sudden death set to happen on next week's show.
Well, WrestleVotes is reporting there were two potential outcomes discussed for the match before deciding on the 60-minute draw:
The two ideas for the finish of tonight's Iron Man match were either Pat McAfee costing Adam Cole the match -OR- the match ending after 60 minutes tied and starting the sudden death overtime next week as the show comes on the air.

— WrestleVotes (@WrestleVotes) September 1, 2020
Triple H gets a lot of credit for his booking decisions, but this is one that will be met with much criticism. Personally, I can quickly think of 4 better finishes.
In no particular order:
Finn Balor wins
Tommaso Ciampa wins
Adam Cole wins
Johnny Gargano wins
Fans would have been happy with any of those 4. It's not the first time we've seen Iron Man matches end in draws and go to overtime, but making fans wait for an entire week before getting the finish seems to do more harm than good.
Sure, you'll get people to tune in next week. However, does WWE think that many more people are going to watch because they want to see what happens?
Is that worth the risk of pissing off some fans who we'll feel cheated? I'm not sure. Let us know your thoughts on Twitter.