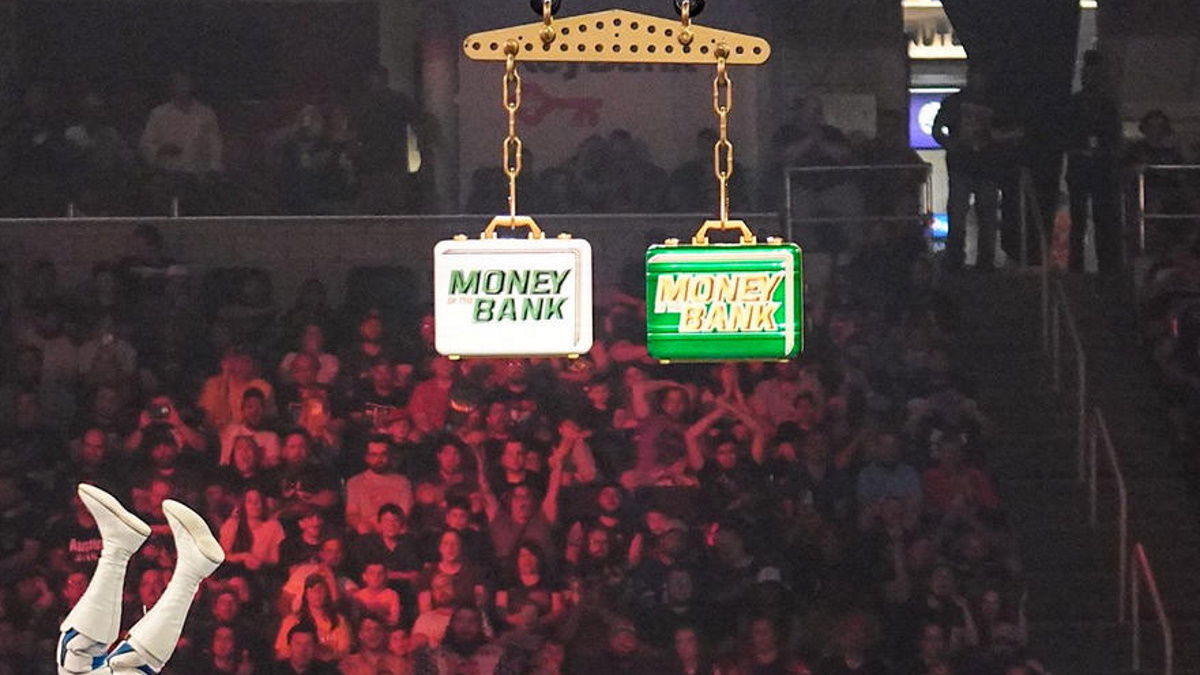 A WWE star had a hilarious overreaction to a question shared by the official WWE Twitter account about Money in the Bank.
On June 4, the WWE Twitter account tweeted out the question:
"What is the best #MITB contract cash-in of all time?"
With WWE Money in the Bank qualifier matches currently underway for both the women and men's match on the July 1 premium live event, the WWE Twitter account was no doubt capitalizing on the interest in the show.
Dolph Ziggler, however, was having none of that with his own response to the question being shared in a screenshot on his own Twitter account.
— Nic Nemeth (@HEELZiggler) June 4, 2023
Ziggler cashed in his Money in the Bank opportunity on the April 8, 2013 episode of WWE Raw for the World Heavyweight Championship.
Taking on a wounded Alberto Del Rio, Ziggler would be victorious and leave the match as the new champion and footage of the cash-in can be seen below this news story.
In a recent appearance on Insight with Chris Van Vliet, Ziggler discussed his cash-in, saying:
"A bunch of people make other arguments, but here's why mine's different than if you want to say Seth's at WrestleMania, or like the first ever one or whatever.
"I mean, the first one was pretty cool. I didn't understand the idea, it was Edge, right? And Vince is there and like, it's, whoa, you know.
"But here's why mine is better, because of what I just said. I lost every single match. Vickie talked for me, I got Vickie, and then we go on to AJ and Big E. So I now have a group of three. And I'm losing every single match, except for the ladder match, which was so fun. There's a great gif of Tensai throwing me into the chairs and I fly around on my head.
"I win, and I win that and I go how are we going to build on this? Because I can't just lose 900 matches in a row when this one and then lose 900 in a row again, and the boss goes now you're gonna lose even more, and not in a devious way, he goes because you have this briefcase, and when that contract gets cashed in, everything is erased.
"And I go, Okay, that's a fair point."
With such a high bar for the best Money in the Bank cash-in, it looks like Ziggler doesn't have time for any seemingly lesser options.
Money in the Bank returns on July 1, with the 2023 edition coming from the O2 Arena in London, England.
Seth Rollins has recently commented on NJPW's Will Ospreay saying that the event is only twenty minutes from the UK-based star's house.
Transcript from Fightful.
If you want to stay fully updated on all the latest wrestling news, click the red bell in the bottom right of your screen to receive notifications from WrestleTalk.com straight to your device!