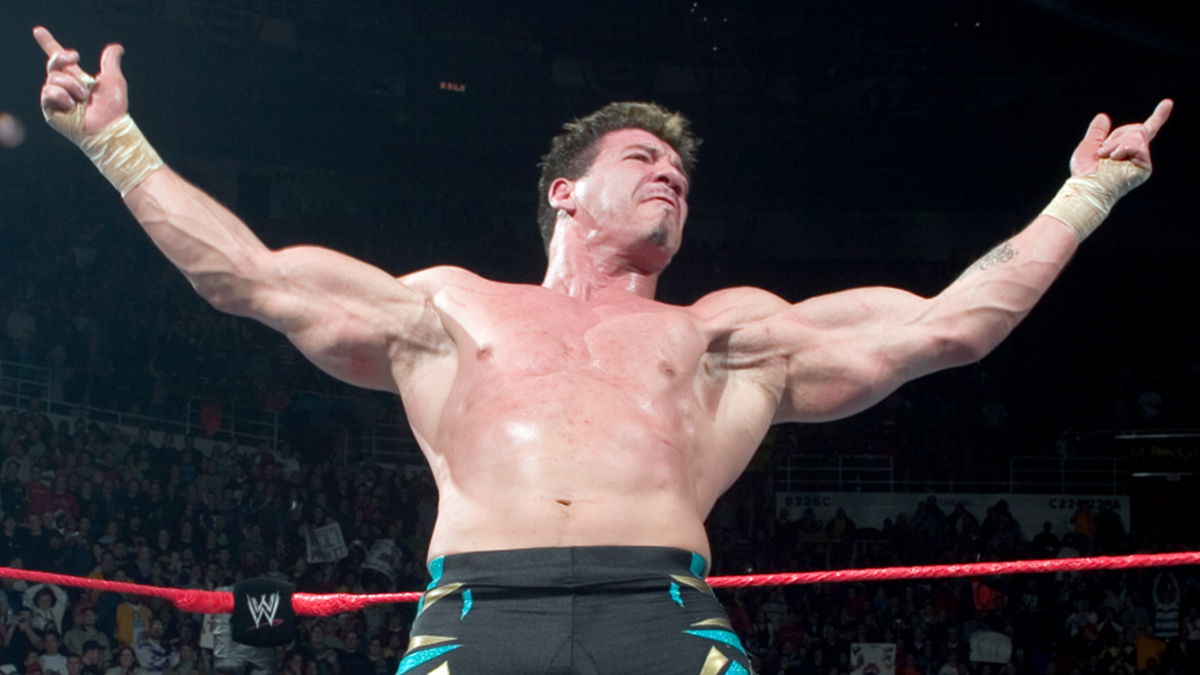 Chavo Guerrero Jr has slammed the way that Eddie Guerrero's name has been "prostituted" by Rey Mysterio since his death.
Rey Mysterio was inducted into the WWE Hall of Fame Class of 2023 and made reference to the influence of the late Eddie Guerrero on his life and career.
It wasn't the only time that Mysterio had brought up the Guerrero name in the past, a fact that was looked upon by Chavo Guerrero Jr.
In a virtual signing for Captain's Corner, Chavo Guerrero Jr gave his withering assessment of the use of the family name, saying:
"I gotta tell you this, I just don't understand why Rey Mysterio still has to — look, we all love Eddie (Guerrero). But we're not going out with his gimmick and our gimmick, it was Los Guerreros' gimmick and come out with the Los Guerreros, 'We Lie, We Cheat, We Steal' and everybody's like, oh yeah, keeping Eddie's memory alive.
"I say no dude. I'm tired of people — and this is not a bitter thing, this is the truth. We worked hard for that last name. This whole family worked really, really hard to get that name to where it was and we're tired of people prostituting it in a sense and using it for their benefit.
"So Rey Mysterio, I'm sorry that no one knows who Rey Mysterio Sr. is, Rey Mysterio Jr. No one knows who he is and I'm sorry that you have to latch on to the Guerrero family and we're just kind of tired of it so, thank you for keeping Eddie's name alive, thank you for keeping the Guerrero name alive but we don't need you, we're good, you know what I'm saying?
"… I don't think Rey could hold a candle to me right now to be honest (Chavo responded when the host mentioned the idea of him versus Rey at WrestleMania 40)."
Chavo Guerrero Jr was a two-time WCW Cruiserweight Champion and a two-time WWE Tag Team Champion with Eddie Guerrero.
Eddie Guerrero passed away in November 2005 and was inducted into the WWE Hall of Fame as part of the Class of 2006.
Transcript from Post Wrestling.
If you want to stay fully updated on all the latest wrestling news, click the red bell in the bottom right of your screen to receive notifications from WrestleTalk.com straight to your device!