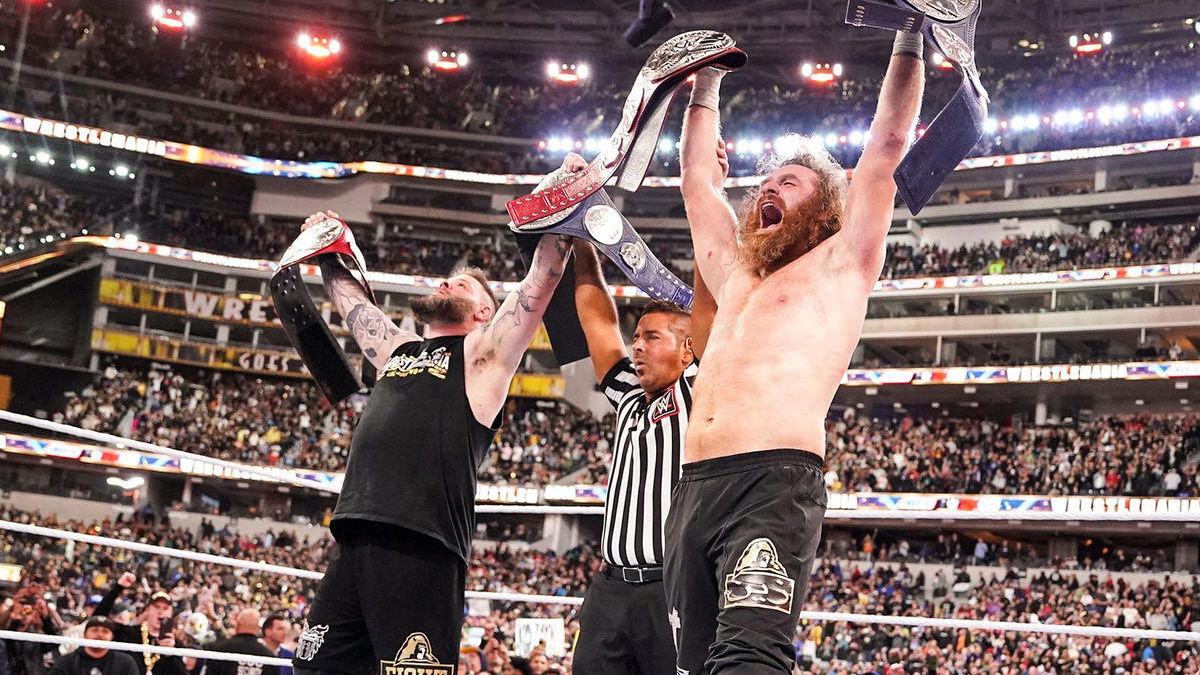 More behind-the-scenes insight has emerged on WrestleMania, and how WWE produces the nightly recap video packages so fast.
WWE has now resumed the tradition of ending each night of WrestleMania with a video package featuring highlights from that evening's card.
If you're anything like me, you were wondering about the backstage goings-on during that ending segment of the show, with Roman Reigns appearing in the video minutes after winning the title.
TikTok user Colleen (@collcelia) has now shared a video sharing a look at the editing room, showing how the editors check for the best shots and write notes while watching the matches live.
Colleen noted that after about 45 minutes of editing, she brought her section to the main editing room to add her sequence to the master sequence.
She noted that the main event is edited live and in real time into the master sequence, admitting that this part is very stressful as their deadline is minutes away, and they don't have an ending until, well, the show ends!
Colleen stated that the video package airs about 10 seconds after they send it to the production truck.
While the in-ring performers are often praised following WWE shows, videos like this one go to show that there are plenty of unsung heroes who make WWE events run smoothly.
Think you're a wrestling mastermind? Well you can prove it by taking quizzes in our brand new quiz section! Don't forget to tweet us your results!