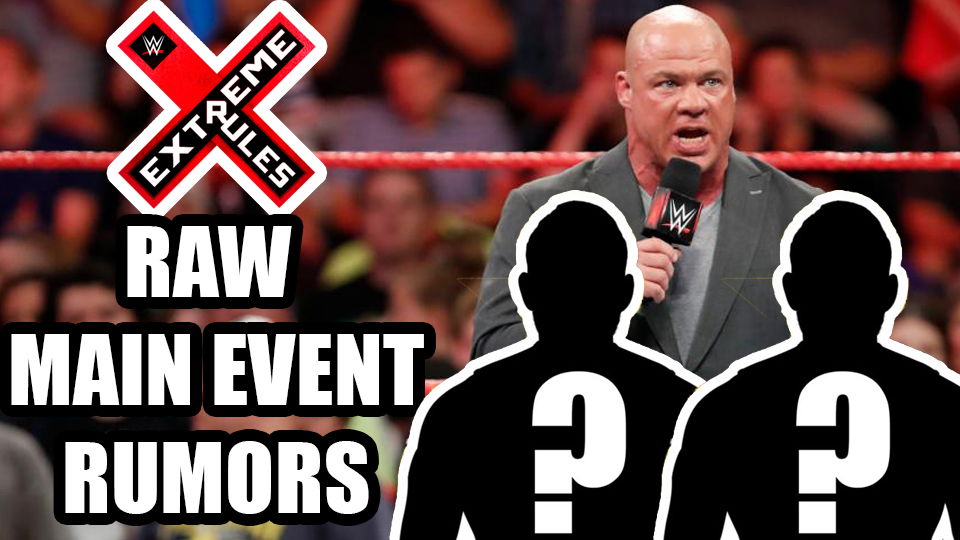 Kurt Angle announced on Raw this past week that the red brand's top match at the forthcoming Extreme Rules pay-per-view would be a multi-man encounter to determine who met Brock Lesnar for the Universal Title at SummerSlam.
WWE ran the same play last year, with Samoa Joe defeating Finn Balor, Bray Wyatt, Roman Reigns and Seth Rollins to earn a title shot – which he lost – against Brock Lesnar at Great Balls of Fire.
The number of participants in this year's match has not yet been determined. What we do know is that Roman Reigns and Bobby Lashley will both be part of it, as per Angle's declaration on Monday night.
But who will join them in the match? According to Dave Meltzer in the Wrestling Observer Newsletter, it is expected that Finn Balor, Kevin Owens, Braun Strowman and Constable Corbin will also be involved.
If Seth Rollins is unable to regain the Intercontinental Title from Dolph Ziggler this week on Raw, he too could be added to the match. Rollins is currently the hottest act in the company, so he should be involved in the main event picture. However, should he be part of it and not win, then Roman Reigns wins again, WWE could have yet another very angry crowd on their hands in Pittsburgh.
The rumored card for the show looks something like this:
WWE Championship
AJ Styles (c) vs. Rusev
WWE United States Championship
Jeff Hardy (c) vs. Shinsuke Nakamura
WWE Raw Women's Championship
Alexa Bliss (c) vs. Nia Jax
WWE SmackDown Women's Championship
Carmella (c) vs. Asuka
WWE Universal Title Number One Contenders Match
Roman Reigns vs. Bobby Lashley vs. Braun Strowman vs. Finn Balor vs. Kevin Owens vs. Constable Corbin
Who do you think will be in the Raw Extreme Rules main event? What else do you think will be on the show? Let us know in the comments below or on Twitter here. You can also join us on Discord to chat with Oli, Luke, the magazine team, the website writers and each other here!