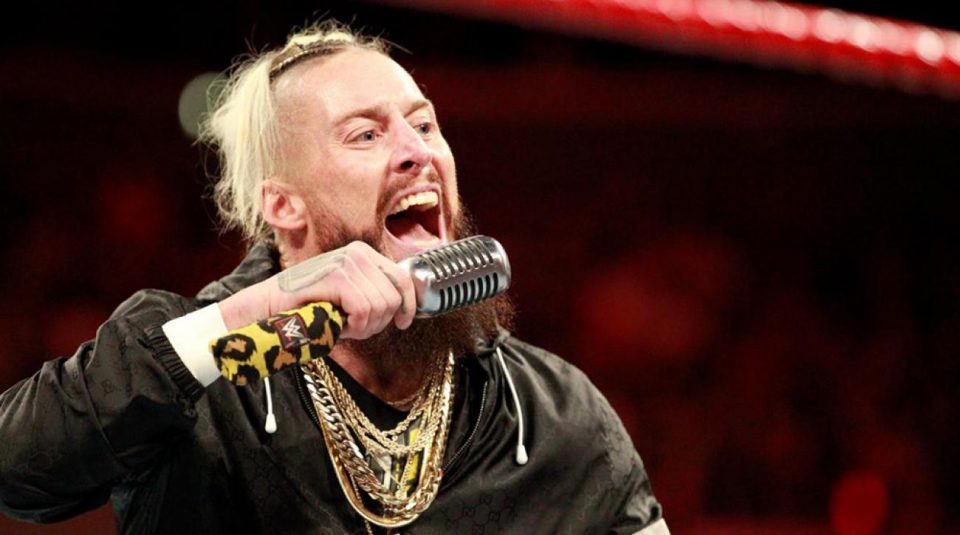 During Survivor Series, you may have noticed that the crowd was a bit distracted by the re-appearance of Enzo Amore, who attempted to hijack the show.
"Attempted" is the key word there, as he was quickly tackled to the ground and banned from re-entering the arena.
My video of the wrestler formerly known as Enzo Amore trying to interrupt #SurvivorSeries. @WWE security not having any of it. He is taken down quickly. pic.twitter.com/2jdRtOe36z

— LEE SHENKER (@TuftsGuy) November 19, 2018

And it seems that Enzo's lovely show has not gone unnoticed by the folk at WWE, who are now doing everything to make sure there is no repeat of Sunday's shenanigans.
Fans tweeted pictures of the security desks, which all seem to have been fitted with a picture of Amore, real name Eric Arndt, to make sure he wasn't allowed in.
Apparently these are posted at the arena entrances tonight for security. pic.twitter.com/KyjuZy8xAY

— Victor (@GuyInGreenWWE) November 19, 2018

A video has also been posted of a security guard seemingly asking a fan to remove his lucha mask in order to see if he was actually Amore dressed as a scooby doo villain.
He would've gotten away with it too, if it weren't for those meddling security guards, and their dumb police force.