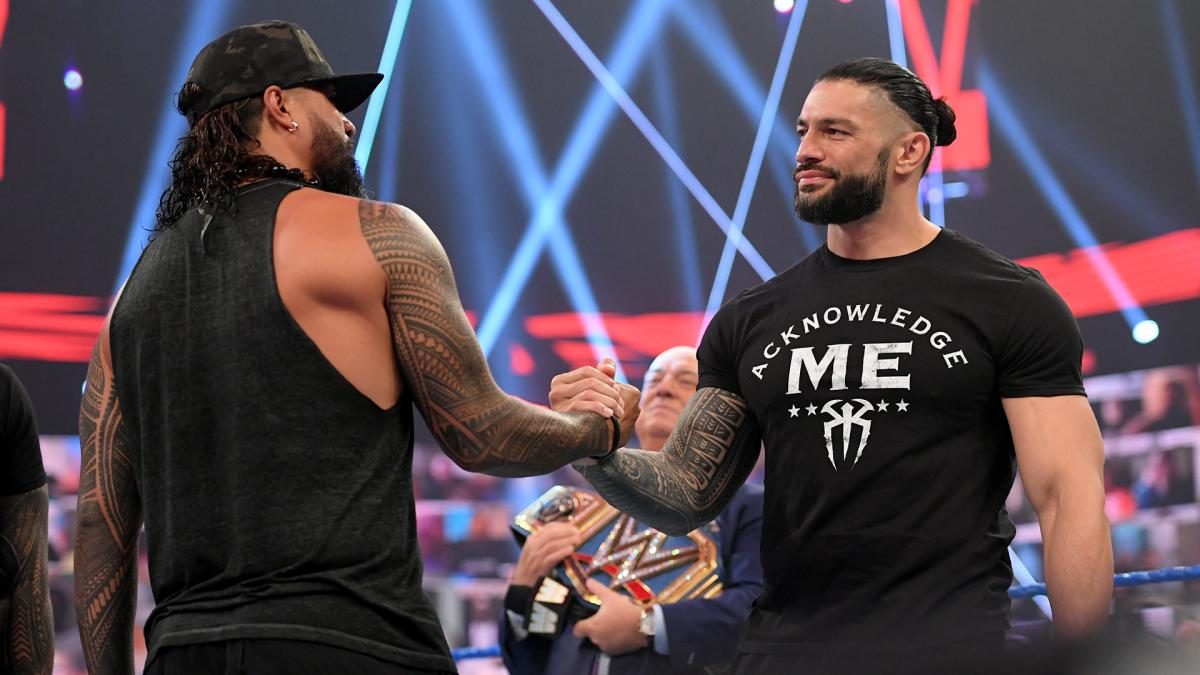 As per the United States Patent and Trademark office (USPTO), WWE has filed for an interesting new trademark relating to Jimmy Uso.
WWE has filed to trademark the term "I'M NOBODY'S BITCH". According to the USPTO, the trademarks will allow WWE to use the phrase for "Entertainment Services", as well as on merchandise.
The following descriptions accompanied the filings:
Entertainment services, namely, wrestling exhibitions and performances by a professional wrestler and entertainer rendered live and through broadcast media including television and radio, and via the internet or commercial online service; providing wrestling news and information via a global computer network; providing information in the fields of sports and entertainment via an online community portal; providing a website in the field of sports entertainment information; fan club services, namely, organizing sporting events in the field of wrestling for wrestling fan club members; organizing social entertainment events for entertainment purposes for wrestling fan club members; providing online newsletters in the fields of sports entertainment; online journals, namely blogs, in the field of sports entertainment

Clothing, namely, tops, shirts, jackets, sweatshirts, hoodies; outerwear, namely, coats; bottoms, pants, shorts, underwear, dresses, pajamas, lingerie, clothing ties, scarves, gloves, swimwear; Halloween and masquerade costumes; footwear, namely, shoes, sneakers, slippers, flip flops, boots; headwear, namely, hats, caps; wrist bands as clothing; bandanas
Last week, Jimmy Uso returned to SmackDown after spending a year on the shelf due to a leg injury. Uso initially refused to bow down to Roman Reigns, before siding with The Tribal Chief to attempt to take out Cesaro.
This week Uso faced Cesaro, sporting a "Nobody's Bitch" shirt. The match was called off after Reigns attacked the Universal Championship challenger, before Cesaro hit Jey uso with a Neutraliser. WWE Shop is already selling Jimmy Uso's new shirt.
Cesaro goes one-on-one with Reigns at WrestleMania Backlash. Recent betting odds have hinted at a possible title change during Sunday's show.
What are your thoughts on the above story? Let us know in the comments on Twitter or Facebook.