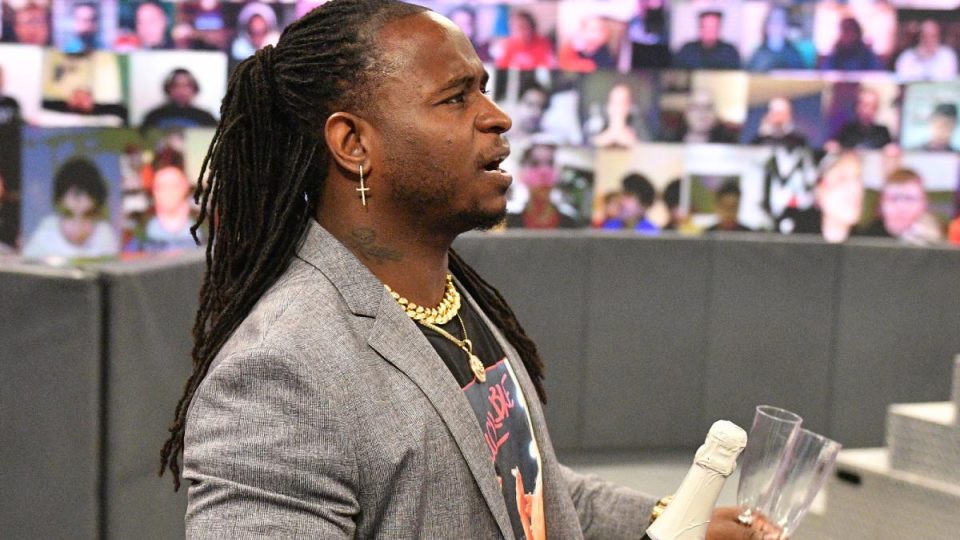 WWE has filed trademarks for three more ring names, including Reginald, according to United States Patent & Trademark Office (USPTO) records.
The filings were made on May 16 and were for Reginald, Jeet Rama and Santana Garrett.
Reginald is the most notable of the three, as he's been on main roster shows for months now, first with Carmella and now with Nia Jax.
He's mostly just been in the corner for matches but he's also had two intergender singles matches, losing both – one to Sasha Banks and the other to Tamina.
Rama is an Indian Performance Center talent who appeared on the Superstar Spectacle show in January, losing to AJ Styles.
Garrett has been called up to the main roster and was in the Royal Rumble this year, but creative hasn't found a way to properly introduce her yet.
The filings were all made with the following description, which is the standard description for WWE ring names:
Entertainment services, namely, wrestling exhibitions and performances by a professional wrestler and entertainer rendered live and through broadcast media including television and radio, and via the internet or commercial online service; providing wrestling news and information via a global computer network; providing information in the fields of sports and entertainment via an online community portal; providing a website in the field of sports entertainment information; fan club services, namely, organizing sporting events in the field of wrestling for wrestling fan club members; organizing social entertainment events for entertainment purposes for wrestling fan club members; providing online newsletters in the fields of sports entertainment; online journals, namely blogs, in the field of sports entertainment
What are your thoughts on the above story? Let us know in the comments on Twitter or Facebook.