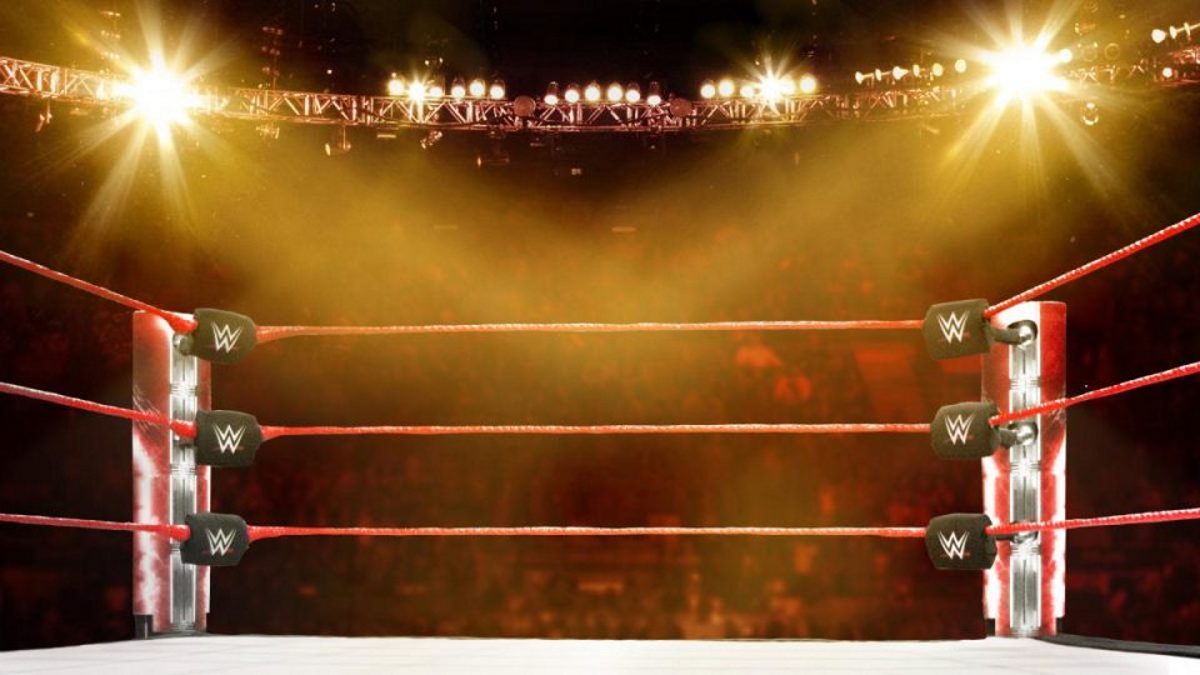 A WWE star is set for their first match in seven years, Steve Austin addresses return rumors, we find out who pitched MJF/William Regal, and more.
Monday came quickly and it's the start of a new week, so let's get started with your news bulletin for Monday November 21, 2022.
WWE Star Returning For First Match Since 2015
WWE producer Jamie Noble has revealed, on Instagram, that's he stepping back into a WWE ring for the first time as a wrestler in seven years!
Noble's last WWE match was the June 8, 2015 episode of WWE Raw in a handicap match where Seth Rollins face Noble and Joey Mercury.
In his Instagram post, the West Virginia native announced:
"It's Official!! On December 11 at the Charleston Civic Center, Charleston, WV. I will compete for possibly my last time in wrestling under the greatest company of all time WWE.
It's been roughly 11 years since I was forced out of the ring. Now I'm going to have one more opportunity in front of my people my state my family!
I promise you I will walk out a winner or I will go out on my shield giving the best performance I can give. all the support I can get will be so greatly appreciated to show that I can still go!
Thank you all!! God bless you and God bless WV!!"
The "roughly 11 years" would tie this to his January 2012 house show match against the then-Daniel Bryan, having previously retired from active competition in 2009.
Seth Rollins jokingly replied that Noble should answer one of Rollins' United States Championship open challenges.
The two were tied together on-screen in 2014-15 as Noble and Mercury were known as J&J Security, tasked by The Authority with protecting Rollins.
Steve Austin Addresses WWE Return Speculation
There's been much speculation on whether Stone Cold Steve Austin could be stepping back into the WWE ring after his last match at WrestleMania 38.
With an "all hands on deck" approach having previously been discussed to make WrestleMania 39 a grand event, and news of WWE wanting to work with Austin again, the upcoming Hollywood event would seem like the perfect stage.
Now, Austin himself has addressed the speculation, saying on his recent training video:
"People have been speculating, 'Hey Steve, what are you doing? What are you training for? Are you training for an event?'
"I just simply looked in the mirror and realized I look like s**t so I called my diet coach up and my macros are currently, give or take, roughly around 2650 calories 300-320 grams of protein, 150 grams of carbs on a regular day, will spike at 420 on a load up. I still drink beer on Friday nights. Get 3 Broken Skull IPAs and that's pretty much it.
"I'm probably, as far as body weight goes, sub-232, the leanest I've been in forever. Anyway, I'm out. I just got tired of looking In the mirror, I got tired of looking like s**t, so I'm taking action to do something about it. I gotta go. Catch you down the road."
With Triple H having reportedly offered Austin another match, Austin supposedly not being against the idea and fan interest piqued at the very suggestion, all we can do is wait to see what 2023 brings for the Rattlesnake.
Who Pitched William Regal Helping MJF At AEW Full Gear
It was a shocking moment on a show of big moments, with the AEW World Championship match ending with Jon Moxley defeated and MJF standing triumphant.
The moment came, however, at a cost, with MJF securing the win with the help of brass knuckles supplied by William Regal, the leader of the Blackpool Combat Club.
Following weeks of verbal sparring, this moment has marked a new direction for MJF, Regal and Blackpool Combat Club, of which Moxley is a member.
The architect of the finish has been revealed by Dave Meltzer of Wrestling Observer, who stated:
"The main event finish with William Regal handing MJF Brass Knux was Tony Khan's idea and you can look back at the last several weeks of the build-up and see the signs leading to it.
"It appears from the press conference that MJF and Regal will be a heel champion pairing not unlike Kenny Omega and Don Callis.
"There was another finish brought up by several of the most influential wrestlers.
"We don't know what it was although I presume MJF winning was not the question and it was just a different way to get there. It was an alternative way of getting there.
"Khan was strong on his finish and the direction this goes."
MJF made headlines again with his appearance at the Full Gear media scrum. You can read what the Salt of the Earth had to say right here.
Other Stuff
It looks like CM Punk has been removed from the cover of the AEW 'Fight Forever' video game as advertisements during Full Gear showed a new cover with him not on it. However, it's unconfirmed whether this means he's been removed from the game entirely.
Kenny Omega vs. Will Ospreay is officially announced for NJPW Wrestle Kingdom 17.
KAIRI (Kairi Sane) became the inaugural IWGP Women's Champion with a win over Mayu Iwatani at NJPW x STARDOM Historic X-Over.
Announced for tonight's Raw is Asuka vs Rhea Ripley with the winner earning their team the advantage in WarGames at Survivor Series this coming Saturday.
That's the news bulletin for Monday, November 21. Stay tuned to WrestleTalk.com for all the latest wrestling news.
Check out WrestleShop.com for all your favorite WrestleTalk merch, the WrestleTalk Magazine, wrestling shirts for grown-ups, and more!