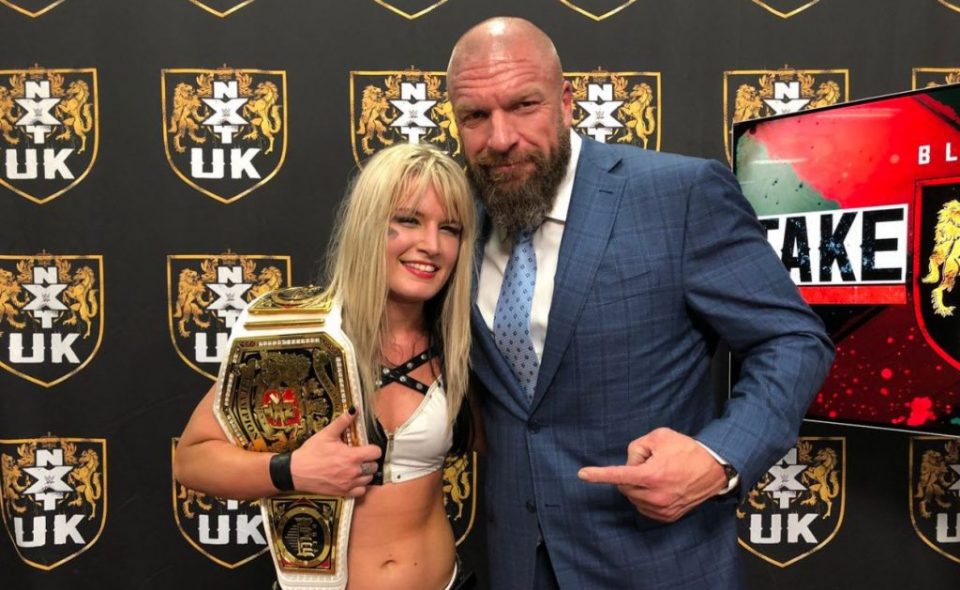 Toni Storm defeated Rhea Ripley at the first NXT UK Takeover event in January 2019 to capture the NXT UK Women's Championship. Storm still competes on the independent scene and was recently booked by the Stardom promotion for a match in Japan with another immensely talented female competitor, Bea Priestly.
However, Stardom announced that due to "circumstances beyond [their] control", the advertised championship bout booked for May, 16 will no longer be taking place.
For the upcoming Korakuen Hall show on May 16, the previously announced match between Toni Storm and Bea Priestley will not take place due to circumstances beyond our control. Thank you for undestanding.

— We Are Stardom (@we_are_stardom) May 8, 2019
Dave Meltzer has confirmed that the reason the match is no longer taking place is because of WWE. He said on the Wrestling Observer Radio, that WWE forced the match to be scrapped because they didn't want their NXT UK Women's Champion facing, and ultimately losing to, an AEW signee.
Meltzer provided the following clarification on the matter:
"She [Toni Storm] was going to get a shot [at the World Of Stardom Championship], which Bea Priestley just won. WWE found out and cancelled it because Bea Priestley is an AEW wrestler and she was going to go over because she's the champion there. Think of this – this is not on WWE's TV. This is not in the United States. This is on a Stardom show at Korakuen Hall, they didn't want their woman, who's not even a main roster woman, [to lose] because that woman is with AEW."
Meltzer said that while he understands WWE's position, they should have offered some negotiation with Stardom and suggested the promotion find an alternative finish to the match. Instead, the company just forced the bout to be cancelled:
"Okay? I'm not even saying they're wrong, I'm not even saying it's petty cause if I was in WWE, given that Toni Storm is the UK Champion, I would probably say, 'Hey I want to protect my championship I don't want her losing', but I would say can we work out a draw? And then, Stardom would have the ability to make a decision. They did not give Stardom even the ability to work out a draw. It was like, 'No, she can't wrestle Bea…we can't even work out a draw.' So they had to change the card."
This is not the first time that Vince McMahon's company have pulled one of their talent from making an appearance at a convention or competing in a match at a non-WWE show because of AEW.
WWE recently signed Kurt Angle and The Undertaker to new contracts that prohibited them from making certain non-WWE appearances if the company deemed it not in their best interests. This allowed them to pull Angle and Taker from Starrcast II which takes place over the same weekend and in the same area as AEW's Double or Nothing show. WWE also pulled Angle from WrestleCade's convention in November because they believed it is also linked to All Elite Wrestling.
Thanks to WrestleZone for the transcription.
WrestleTalk Almanac Vol. 2, the ultimate must-have guide to wrestling in 2018 is available for pre-order NOW: