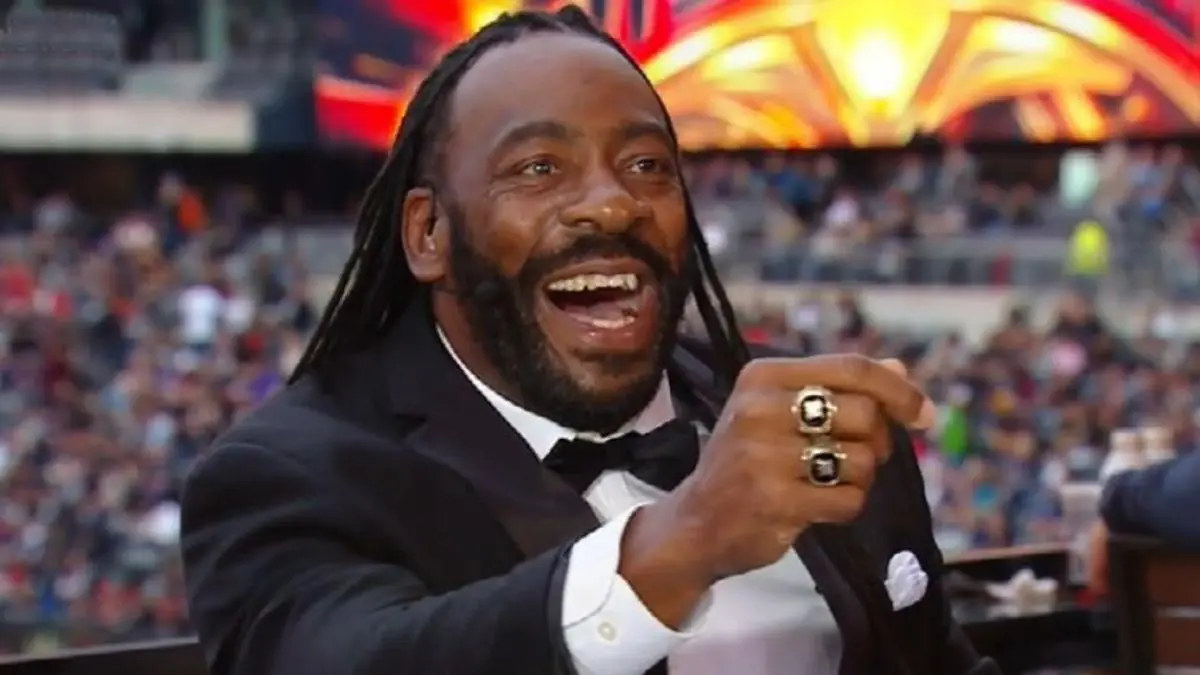 WWE Hall of Famer Booker T has revealed he rejected an offer for a "last match" at next year's Starrcast.
Ric Flair had his last ever match at Starrcast V this past weekend, and some were wondering whether final matches would become a consistent part of the Starrcast line-up.
Speaking on his Hall of Fame podcast, Booker T revealed he was asked to have a "Harlem Heat" final match next year, but that he refused the match immediately.
He said:
"I was approached actually to have a final match next year at Starrcast. Harlem Heat's final match, here in Texas. I said 'Hell no. We ain't doing none of that.' I just had a match a couple of weeks ago, my knee was killing me. I can only imagine what it's going to feel like next year. Y'all can forget about seeing me do one last match.

"The thing is, I'm still working, I'm still having matches. You're just never going to see me have a 'last match.' You're never going to see me doing a lot in the ring. I'm never going to build up a match like I'm doing a whole lot. 'One tag in, one tag out. That's it, I'm done, where's my check?' I learned from one of my teachers back in the day, 'Hacksaw' Butch Reed. I got to tag with him down in the Global Wrestling Federation, and he said 'Man, I'm coming in one time. I'm coming out and asking for my check.' That's the way you do it."
So…Booker T final match confirmed for next year's Starrcast?
In recent weeks, Booker has suggested he would wrestle when he is able to, and even teased a match against current AAA, IWGP and ROH tag champions FTR.
Credit to WrestlingInc for the transcription.
If you're in the UK but didn't manage to get tickets to Clash at the Castle on September 3, WrestleTalk is hosting a watch party at The Joiner on Worship in Shoreditch, London, and we'd love for you to join us! Click here for more details.