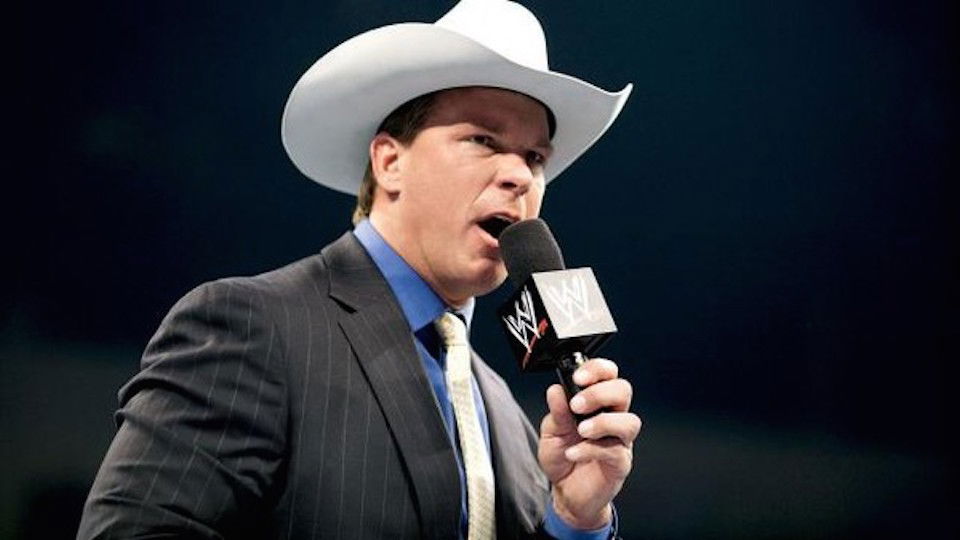 A popular WWE Hall of Famer has discussed JBL, calling the former WWE Champion a bit of a bully, but noting that he's harmless.
If some old locker-room stories are to be believed, JBL was a polarising figure behind the scenes in WWE. According to Kurt Angle, JBL was one of the most vocal talents backstage.
On his Kurt Angle Show podcast, Angle claimed that while JBL wouldn't often physically prank his colleagues, he was quick to "verbally rib" anyone he came across.
Quick to point out that JBL meant no harm with his banter, Angle explained that he would entertain the boys whilst on the road.
Here is the full quote:
"JBL just, he verbally ribbed everybody. He didn't do a lot of ribs, but he was very vocal, and you know, he was a bit of a bully. I mean, He's harmless; he doesn't mean to be offensive.

"He just has that personality, where, you know, he needs to rib on someone, pick on someone, about something, you know, he was entertaining though. It wasn't really a bad thing, it was actually a good thing that he did. It made our days on the road a lot more entertaining that he was ribbing people. He is the one guy that is going to bust everybody's balls."
JBL first debuted for WWE in late 1995. He'd go on to become a decorated star, winning the WWE Championship in 2004. He eventually became a regular commentator for the company until he stepped away to focus on humanitarian work in 2017.
Unable to be inducted during 2020 due to COVID-19 pandemic restrictions, JBL is due to be inducted into the WWE Hall of Fame next month.
Quote via Sportskeeda
What are your thoughts on the above story? Let us know in the comments on Twitter or Facebook.