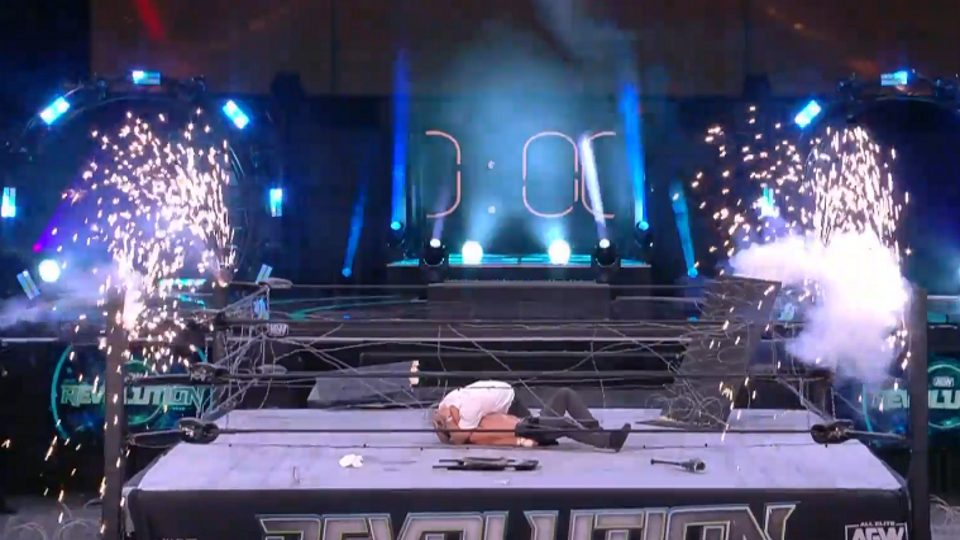 A WWE legend has expressed sympathy for some AEW stars, but thinks the company should change a key aspect of the story.
Due to a technical issue, AEW Revolution went off the air in an anticlimactic way. After fans were promised that the ring would "explode", the live crowd booed when the countdown was followed by a small sparkle.
AEW have crafted an interesting storyline reason for the failure, with Kenny Omega creating a dud of a bomb. Hardcore legend Mick Foley has criticised this attempt to cover up the botch.
Taking to Twitter, Foley shared a meme, joking that the AEW "explosion" was mislabelled when he ordered it online. Along with the photo, Foley explained that he felt bad for Omega and Jon Moxley, but AEW should own up to their mistake.
Here is the tweet:
SAD, BUT TRUE!

I've been there – at the 1995 KOTDM when the exploding ring underperformed.

I feel bad for Mox & Omega, but suggest that @AEW deep-six the Kenny built a crummy ring story, and just admit that mistakes happen…and will learn from this mistake.

Just my opinion. pic.twitter.com/xBEB8q1XPV

— Mick Foley (@RealMickFoley) March 10, 2021
A new report has revealed that although Kenny Omega was furious with the botch, the third party responsible for rigging the explosives weren't apologetic over the botch.
On this week's episode of Dynamite, Kenny Omega and Don Callis mocked Eddie Kingston, who ran down to shield Moxley from the explosion on Sunday. Originally selling the small explosion, it was explained that Kingston had passed out in an anxious panic.
What are your thoughts on the above story? Let us know in the comments on Twitter or Facebook.