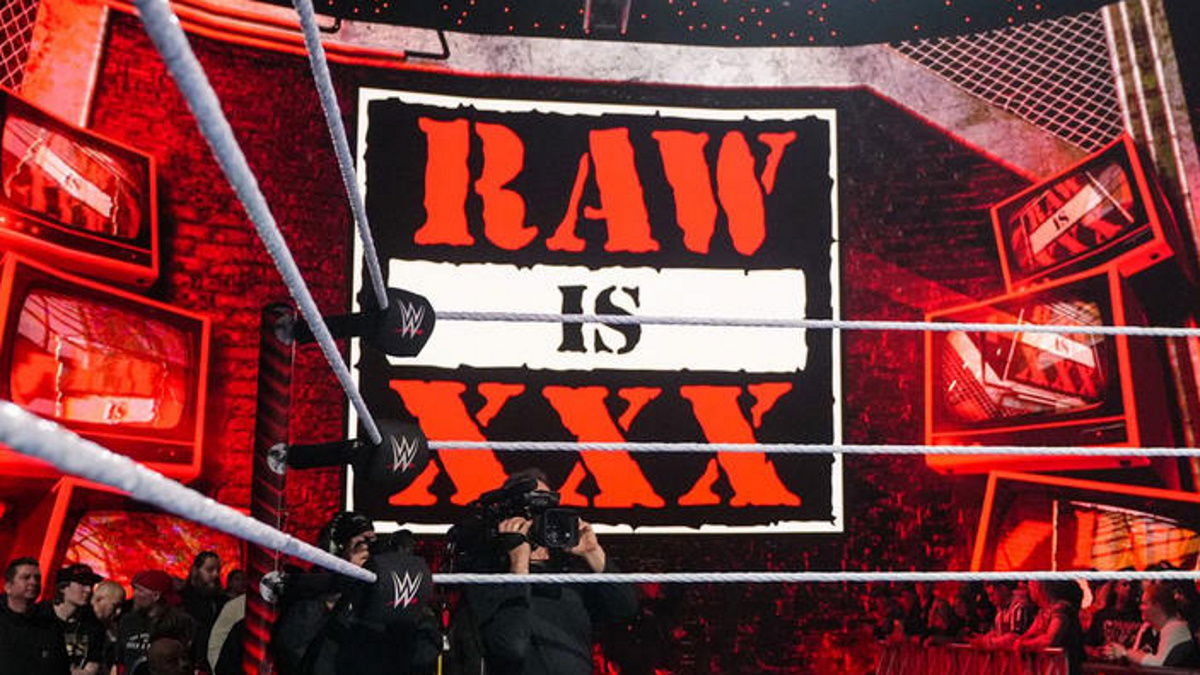 A WWE Hall of Famer has revealed that WWE had no plans for them at Raw 30.
As previously reported, The Bella Twins admitted that there was major backstage heat between them and WWE in regards to plans for Raw 30.
Nikki and Brie Bella were initially advertised to appear at the event when it was announced weeks ago, but they were pulled from the advertisement the week before the show and didn't show up at all.
Appearing on Instagram Live, Nikki Bella further explained why her and her sister didn't appear on the program. She said:
"I want to take a second to get on and talk about a few things. First about, maybe a few wrestling headlines I saw. As you will see, the narrative will try to get changed so some people look good and others look bad."
"This is what is so amazing about this platform, we get to talk about truth. This week, from Monday until Thursday, Brie and I, and Artem (Chigvintsev), have been booked on crazy media because of the premiere of Nikki Bella Says I Do is Thursday night."
"WWE-owned show, which is why you see trailers on Monday Night Raw. We were hoping, I think it was weeks ago, we were talking about going to Raw."
Revealing that WWE had "nothing for them" on the show, Bella stated:
"They said they had nothing for us. We were booked on media on Monday, Tuesday, Wednesday, and Thursday, and then there was maybe an idea.
"Our whole team, including WWE and everyone else, had booked us for Monday in New York. Whatever you see of stuff, all of a sudden stories change, that's to clean up and throw it on people, nope."
"We had all these commitments per the company we work for and everyone else. I know people like to throw it on people, but I'm not going to let that happen."
Following Raw 30, The Bella Twins took to Instagram Live to discuss the lack of women's clips on the show. After this and the scrapping of Bayley vs. Becky Lynch in a steel cage match, the hashtag "WWEWomenDeserveBetter" began trending after the episode.
Showing appreciation to the fans for rallying behind their statement, Nikki said:
"I also love the fans for sticking up for women. There are so many crybabies, 'Oh they just wine.' Let me tell you why people get upset. This is speaking on behalf of the majority of women."
"'Oh, they always make it about them.' No, just because we speak up, we're not making it about ourselves. It's about the women from the very beginning to the ones that are there."
"I understand why so many people are upset, especially our fans, when it's something like Raw 30. I remember when I first started watching Raw, as you all know, some of you like to give me s**t that I wasn't a fan the day I was born."
Mentioning some of the stars they would liked to see highlighted during the special show, Bella concluded:
"I was obsessed with the matches with Beth Phoenix, Candice Michelle, Melina, Mickie James. That, for me and my era of wrestling when I became a fan, that was Raw to me."
"People have all their own memories, and that's why it's so important to have women represent because, for so many of the fans, they have their different eras of Chyna, Lita and Trish (Stratus), Melina, Mickie, Michelle (McCool), Beth, Candice (Michelle), those incredible women of that era."
"Then, our era with AJ (lee), Paige, Brie and I, and so on. I love that you're doing the hashtag and you're going to see a lot of narratives play because people have to protect themselves and you're going to get a lot of women blamed and people calling them crybabies."
"No, we put in just as much effort and work. All those women do, all of them, from every era. Not just women, men too."
A new report revealed the reason behind Becky Lynch vs. Bayley Steel Cage match was scrapped from Raw 30, which you can read here.
Transcription via Fightful
Think you're a wrestling mastermind? Well you can prove it by taking quizzes in our brand new quiz section! Don't forget to tweet us your results!